Raheem Sterling penalty: Worst penalty decision ever?
Last updated on .From the section European Football
Was it the worst penalty decision ever?
On Wednesday night, Raheem Sterling became - to our knowledge - the first footballer to be fouled by his own toe.
Through on goal with his side 1-0 up in their Champions League tie against Shakhtar Donetsk, Sterling pulled back his left foot to shoot, but instead of sweetly connecting with the ball he jabbed the end of his boot into the turf and collapsed to the floor.
Shakhtar's Mykola Matviyenko was barely in the same postcode as Sterling, but referee Viktor Kassai was convinced the defender clipped the England man and pointed to the spot.
Neither the linesman nor the official behind the goal had seen anything to save their colleague's blushes.
Sterling, who undoubtedly was not diving and just fell over, looked sheepish. Gabriel Jesus looked directly at goal and tucked away the penalty on his way to a hat-trick in a thumping 6-0 win.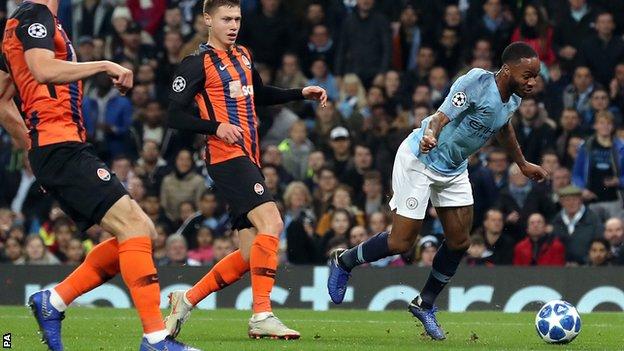 "I went to chip the ball and don't know what happened. I didn't feel contact. I scuffed the ball. Apologies to the ref," Sterling told BT Sport after.
Former Manchester City midfielder Steve McManaman called it a "comical mistake" on BT Sport. And here's a few other reactions.
There were inevitable falling over memes...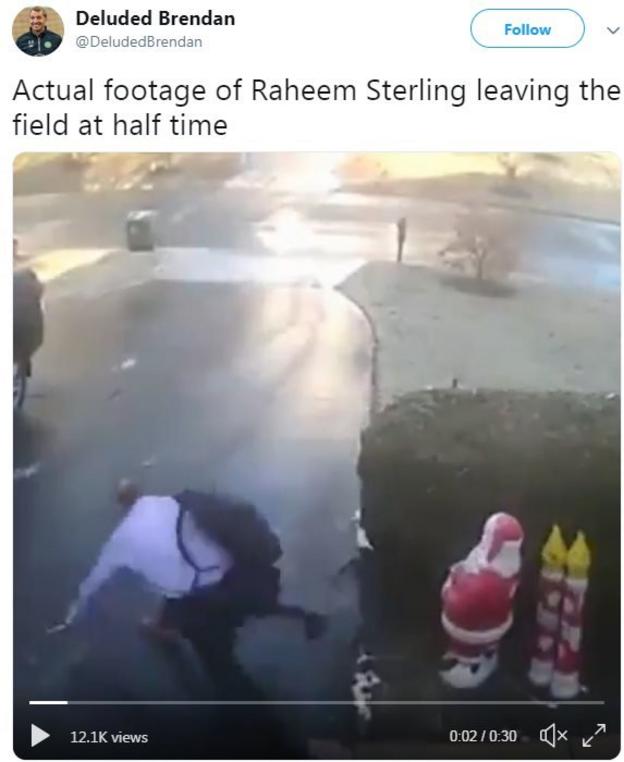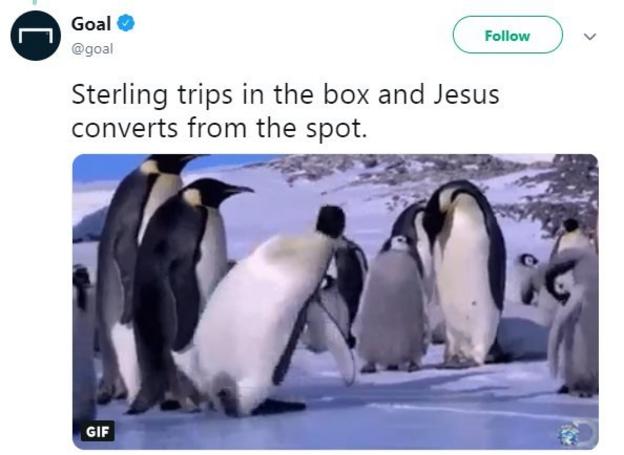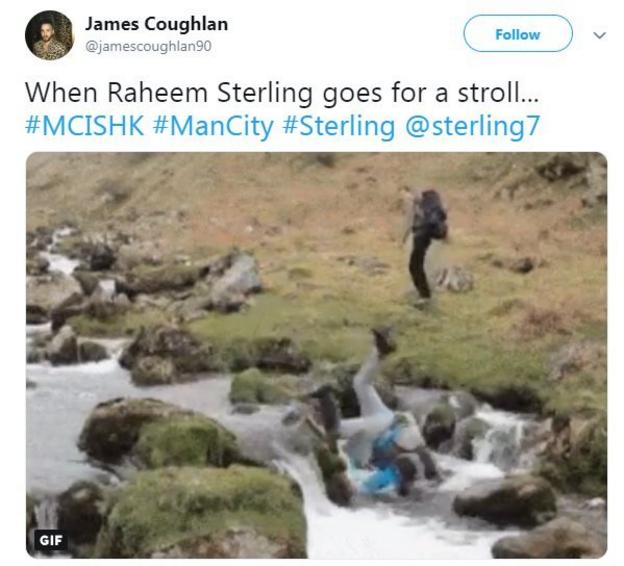 There was the disbelief...


There was the obligatory joke...

And while it was all a bit too much for this guy...

This guy summed up the thoughts of the football community...