Juventus 1-2 Man Utd: 'Monumental' win will not help against Man City - Dion Dublin analysis

By Dion Dublin
Former Man Utd striker for BBC Radio 5 live at Allianz Stadium
Last updated on .From the section Man Utd

For Manchester United to go to Turin and beat Juventus was a monumental result when you consider the form the Italian champions are in, and their defensive stability.
Juve were too good for United at Old Trafford a fortnight ago and, until Wednesday night, had not been beaten all season or conceded a single goal in the Champions League.
This time around, Cristiano Ronaldo put the Italian champions ahead with a perfectly-executed volley that was one of the best strikes I have ever seen.
But they fell apart in the last five minutes as Jose Mourinho's side came from a goal down to claim a famous victory.
United pulled off a result that was never on the cards based on their performance at Allianz Stadium, but they hung in there and came away with three points that no-one expected they would get beforehand either - I certainly didn't.
Even if they had nicked a draw, I would have been delighted. A point was the least they needed to have a chance of qualifying for the last 16 but winning was amazing, and now they are in a strong position to make the knock-out stage.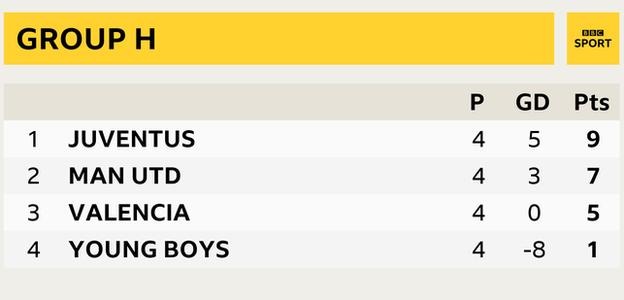 Substitutions changed the game
This was not a great United performance but it was an outstanding result. United deserved their win because they took their chances and Juve didn't.
And, if you can come to Allianz Stadium and take three points from a team as good as Juve, then you have done something right.
As I said on 5 live, I would not single out any of United's players for praise. They worked hard, but nobody stood out,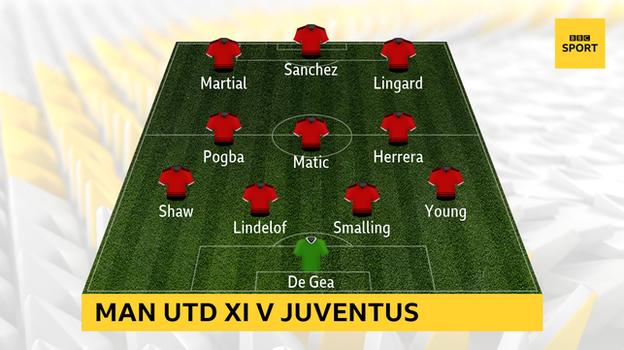 It was their substitutes, Juan Mata and Marouane Fellaini, who helped make the difference after coming on in the 79th minute, so Mourinho deserves credit for that change.
With Fellaini on the pitch, Juve fell back and became more defensive. That changed the balance in midfield and left Juve disjointed.
Straight after Mata had put United's equaliser in the net, I saw Fellaini drop back into a holding position alongside Nemanja Matic to shore things up.
But he went jogging forward into the box for Ashley Young's free-kick a couple of minutes later and caused panic in the Juve defence.
For the ball to bounce in off Sandro's head was an ugly way for United to clinch the win but it gave them the result they wanted, so who cares?
United need more luck on Sunday
Wednesday was the third time in their past six matches that United have come from a goal down to win.
If you keep beating teams like that - from behind and without playing especially well - then that starts to build belief.
You always think you have a chance in any game, even if you concede first, and also if you are not playing well - which is the way you could describe some of United's performances in the past few weeks.
In Turin, yet again, they stayed in the game and did not allow Juve to get too far in front, then got a bit of luck at the end to win it through Alex Sandro's own goal.
With a bit more luck, they might be able to get something out of Manchester City at Etihad Stadium on Sunday too, but they will need some extra quality as well.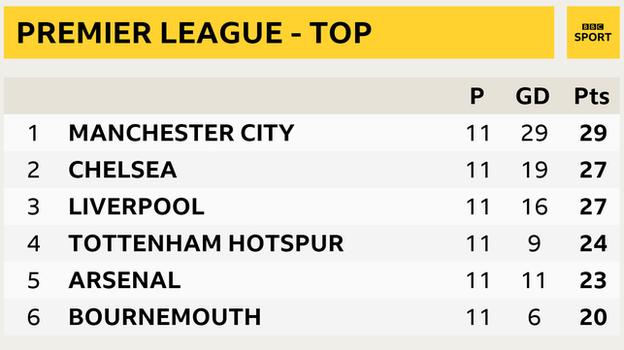 Man City are better than Juve
I am expecting the Manchester derby to follow the same pattern as Wednesday night, with City having more possession and United defending for long periods.
Unfortunately for United, if City create chances like Juve did - and the Italian champions had two other clear-cut openings as well as their goal - then City will score. That is the difference between the two sides at the moment.
I am expecting City to create more chances, too. I think they are a better side than Juve, which is a big statement, but based on current form, I have no doubts.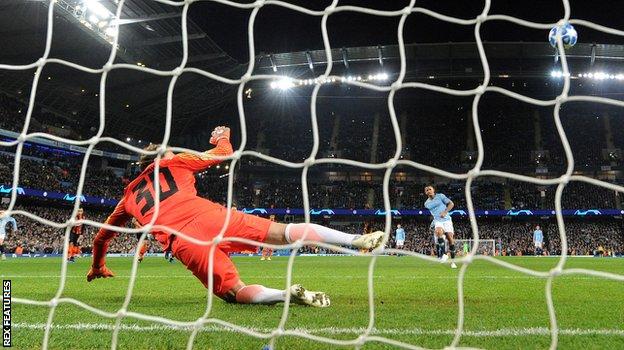 How good are City? Well they would not just be my favourites for the Premier League, they are favourites for the Champions League too.
They seem to be winning and scoring at will, and they have got so many good players their bench is always so strong too.
Whatever competition they are playing in, and whoever they are playing against, you just cannot bet against them and I am always expecting them to score two or three goals.
United will have to concentrate for the whole 90 minutes and their back four in particular have got a heck of a job on their hands.
It is a big ask for United to stop them, and they will have to play much better than they did against Juve to stand a chance.
Dion Dublin was speaking to BBC Sport's Chris Bevan.