Inter Miami: David Beckham MLS franchise wins vote on stadium plans
Last updated on .From the section Football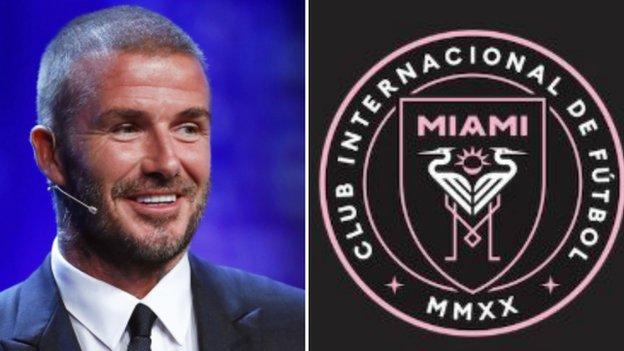 David Beckham's hopes of building a new stadium for his Inter Miami franchise in the MLS moved a step closer to being realised after a vote by residents.
About 60% of the city's voters opted to allow the club to negotiate to build on a 73-acre site that is currently a council-owned golf course.
The complex would house a stadium, shopping mall, hotel and public park.
Beckham's group now has to get the backing of four of the city's five commissioners.
"I need to say a big thanks to the fans who have stuck by us," said former England captain Beckham.
"Today is an exciting day. We have had a dream of bringing a team to this great city. We want to create a legacy, something our children will aspire to.
"But we also want to win. I am not coming here just to have a pretty team. Winning championships [is] important to me."
Inter Miami are scheduled to make their MLS debut in 2020 after being awarded an expansion contact in January.