Man City and Paris St-Germain 'are cheating and should be punished'
By Mandeep Sanghera & Alistair Magowan
BBC Sport
Last updated on .From the section Man City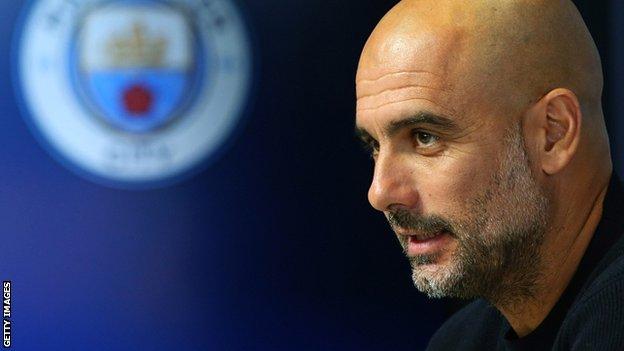 Manchester City and Paris St-Germain "are cheating and should be sanctioned", according to La Liga following financial conduct allegations.
German news magazine Der Spiegel says City and PSG overvalued sponsorship deals to help meet Uefa's Financial Fair Play (FFP) rules.
And it says that in 2014 the clubs negotiated with Fifa president Gianni Infantino, who was then general secretary of European football's governing body Uefa, to agree reduced punishments.
City say they will not be commenting on the claims and that the attempt to damage their reputation is "organised and clear".
Paris St-Germain have been contacted for a response.
Joris Evers, chief communications officer for Spain's top flight La Liga, told BBC Sport: "The Football Leaks documents [in der Spiegel] appear to confirm what we have been saying for years. Both PSG and Manchester City are cheating and should be sanctioned.
"We certainly hope Uefa will take the right decisions and enforce Financial Fair Play rules, but we don't have full confidence that they will.
"Should Uefa fail to act, we will do what we have said before: launch a complaint with European Union competition authorities."
Responding to the claims, City manager Pep Guardiola said he "trusts the club and what they have done".
He added: "I'm part of the club, I support the club. We want to do what we have to do in terms of the rules."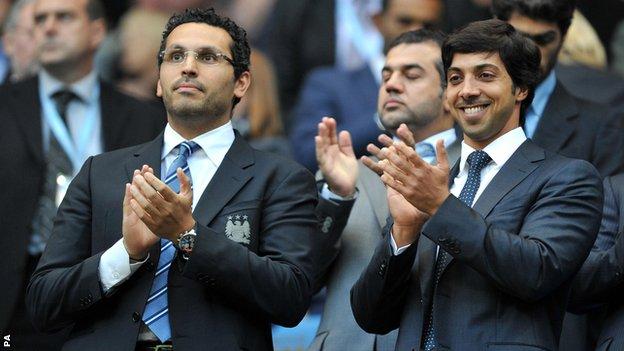 'Project Longbow' and 'global enemies of football'
In its latest claims, Der Spiegel says Manchester City used "creative solutions" to avoid costs, calling their endeavour 'Project Longbow'.
That included selling players' image rights to an external company, therefore writing off that cost from their accounts.
The external company paid City "almost 30m euros" (£26m) and were then reimbursed approximately £11m a year in secret by owner Sheikh Mansour's holding company, Abu Dhabi United Group.
The magazine said the name 'Longbow' was chosen, according to City's chief legal adviser, Simon Cliff, as it was "the weapon the English used to beat the French at Crecy and Agincourt" in the Hundred Years' War.
French Uefa president Michel Platini was the man behind FFP.
In an internal memo seen by the magazine, Manchester City chief executive Ferran Soriano said: "We will need to fight [FFP] and do it in a way that is not visible, or we will be pointed out as the global enemies of football."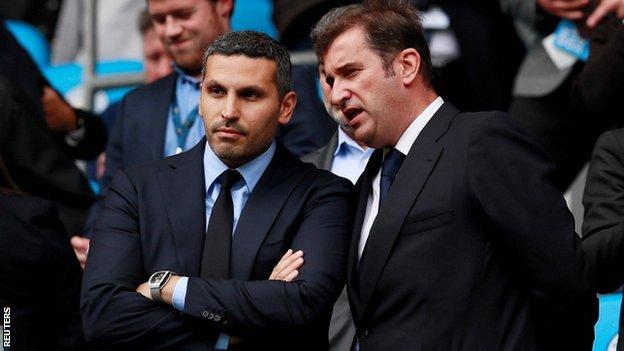 What punishments did Man City suffer?
Uefa found City had breached FFP rules in 2014 and the two parties reached a settlement, with City paying a £49m fine - £32m of which was suspended - while their Champions League squad was reduced for 2014-15.
Der Spiegel calls the settlements "weak" and claims Uefa "wasn't even entirely aware of the degree to which it had been deceived".
It says that Uefa was unaware of the arrangement with the external company and it was only raised when auditors from PricewaterhouseCoopers took a closer look on behalf of the European football governing body.
"This was a very good deal for MCFC," a PwC analyst, said, according to Der Spiegel. But the magazine said the analyst "was having trouble" figuring out "how the [external company] expected to make a return".
Documents also suggested that Abu Dhabi United Group had invested more than £1.1bn in 2012, four years after Sheikh Mansour took over the club.
Since 2008, City have won three Premier Leagues, an FA Cup and three League Cups, and have spent more than £1.4bn on players.