Man City: Uefa 'deceived' over FFP regulations, claims Der Spiegel
Last updated on .From the section Man City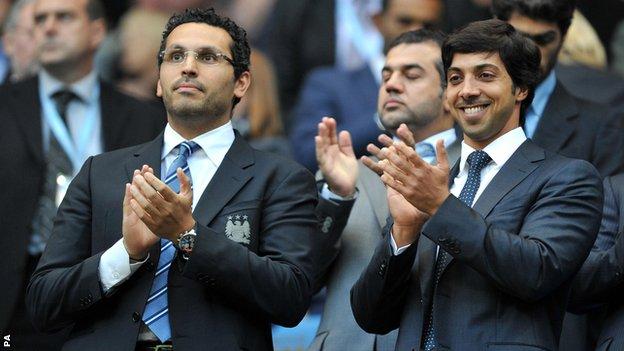 Manchester City and their sponsors manipulated contracts to circumvent Uefa's Financial Fair Play regulations, according to Der Spiegel.
The German news magazine claims it has seen internal documents which show that City officials discussed how to wipe out a £9.9m shortfall in 2013.
Der Spiegel also reports that City owner Sheikh Mansour provided monetary supplements to existing deals with sponsors in Abu Dhabi, where he is part of the royal family, to invest more money into the club.
City say they will not be commenting on the claims, which come after initial allegations about the club and FFP were published by the magazine on Friday.
La Liga president Javier Tebas made a similar claim last year, with European football's governing body Uefa responding by saying it was not investigating City, who have won the Premier League three times since Sheikh Mansour took over in 2008.
Uefa found City had breached FFP rules in 2014 and the two parties reached a settlement, with City paying a £49m fine - £32m of which was suspended - while their Champions League squad was reduced for 2014-15.
Der Spiegel calls the settlements "weak" and claims Uefa "wasn't even entirely aware of the degree to which it had been deceived".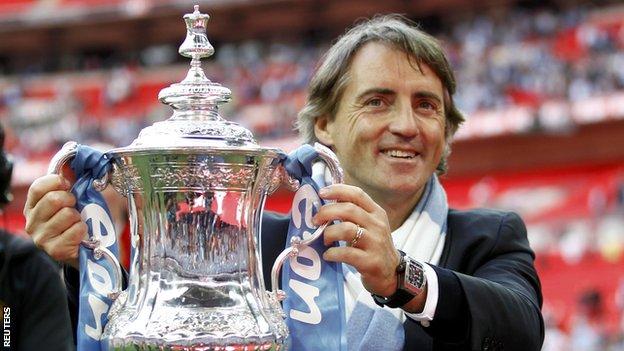 Italian manager Roberto Mancini was sacked in 2013, just after City had failed to defend their first Premier League title and lost the FA Cup final.
Der Spiegel reports that, in an internal email, City's chief financial officer Jorge Chumillas wrote: "We will have a shortfall of £9.9m in order to comply with Uefa FFP this season. The deficit is due to RM termination. I think that the only solution left would be an additional amount of AD sponsorship revenues that covers this gap."
The email also allegedly presented details of the contracts that would be adjusted, with Der Spiegel claiming that Etihad, Aabar and the Abu Dhabi tourism authority all paid more than had been agreed at the beginning of 2012-13.
Der Spiegel quoted another internal email, sent by club executive Simon Pearce in April 2010, regarding an annual £15m deal with investment company Aabar.
It read: "As we discussed, the annual direct obligation for Aabar is £3million. The remaining £12m will come from alternative sources provided by His Highness."
City representatives have said the Abu Dhabi-based companies are independent sponsors.