Wayne Rooney to play for England again: Does it cheapen an England call-up?

By Phil McNulty
Chief football writer
Last updated on .From the section England605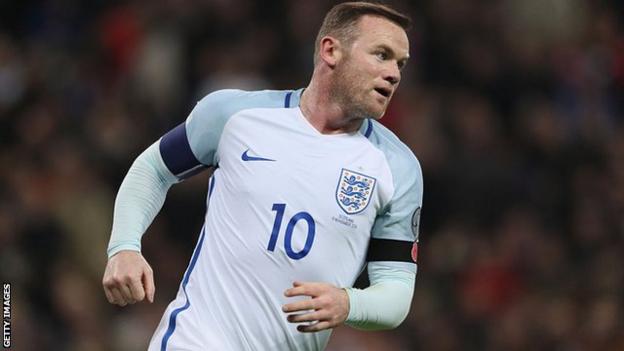 Wayne Rooney's expected one-off England return for the friendly against the United States at Wembley is certain to raise eyebrows - and even prompt ridicule - in many quarters.
Rooney's England career, which he initially ended with 119 caps and a record 53 goals, did have a low-key conclusion in a 3-0 win against Scotland in November 2016.
But, while the game on 15 November will raise money for the Wayne Rooney Foundation, there is a strong argument that giving the 33-year-old one last outing in an England shirt is an indulgence too far and cheapens the honour of winning a cap.
There will be the counter view that Rooney's years of England service, which he ended with the formal announcement of his international retirement in August 2017, deserve a proper send-off in front of an appreciative home gallery.
Should it be, however, as a player in an England game, effectively reducing the status of the international to a testimonial fixture in all but name?
And, for all the arguments against, that is what it will be as a player who self-evidently was out of serious international form and consideration two years ago, and is now in the autumn of his career with DC United in Major League Soccer, is parachuted back into the team (however briefly) to officially pull down the curtain.
Rooney was arguably allowed to slip away from England without the fanfare he merited, but it is a major shift in policy and emphasis to allow a player whose international day was done years ago to say his goodbyes decorated in the Three Lions jersey.
England manager Gareth Southgate has also been keen to give younger players an opportunity, and has complained about the amount of playing time his new generation have been getting.
No matter how ceremonial, does what effectively amounts to a testimonial appearance for Rooney in what is meant to be the new modern era after England's unlikely achievement of reaching the World Cup semi-final seriously chime with this fresh, new-blood approach?
This is the argument of realism. Others will be pleased there is still a place for such sentimental gestures amid the hard-nosed environment of international football.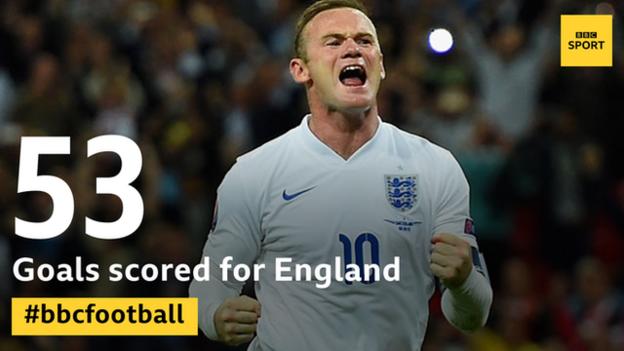 Rooney was unfailingly loyal to England, shouldering the heaviest burden and much of the worst criticism when things went wrong - as they did many times in an international career that never hit the heights hoped for when he arrived on the scene as an 18-year-old at Euro 2004 in Portugal.
But he never shirked responsibility and was always the player opposition coaches spoke about and feared most when facing England.
Rooney's many supporters will be delighted he will get the grand Wembley occasion against the United States; the question is whether he should be given the accolade accompanied by another England cap.
England are meant to be moving into a new age, leaving the past, its players and its under-achievements behind.
Rooney was an outstanding England player - his record stands as a monument to that - but is he actually worth a place in the current squad?
The answer to that was delivered a long time ago - of course not.
Is Southgate not better served using this friendly to give experience to the coming generation who may play a significant role in the qualifying campaign for Euro 2020?
Rooney will no doubt receive a warm Wembley ovation as he wins his 120th and final cap. He would have had he simply made an appearance on the pitch without taking part in the match itself.
This is a romantic, albeit charitable, gesture by the Football Association and Southgate that is sure to divide opinion.
Rooney deserves to see and hear the appreciation of England's fans on the Wembley stage he graced - but the debate will centre on whether he deserves to while once more taking his place in the team.