Fulham goalkeeper Marcus Bettinelli extends contract until 2021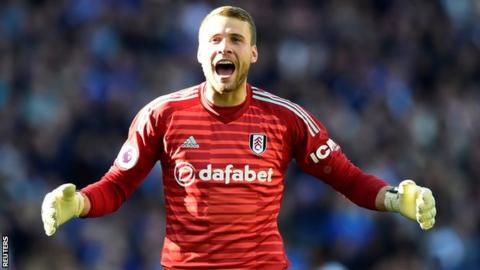 Fulham goalkeeper Marcus Bettinelli says he is "proud" to have extended his contract with the club until 2021.
Bettinelli, 26, joined Fulham aged 13 and was under contract until 2020.
He made his first-team debut in 2014 and was key in the 23-game unbeaten run which saw them promoted from the Championship last season.
"I'm really happy, it's a proud moment for me and my family, and something that I've worked towards for a long time," said Bettinelli.
The new contract includes an option for the club to extend the deal for a further 12 months from the summer of 2021.
Bettinelli has played seven times in the Premier League this season, conceding 20 goals.