Uefa promises 50% funding rise for women's football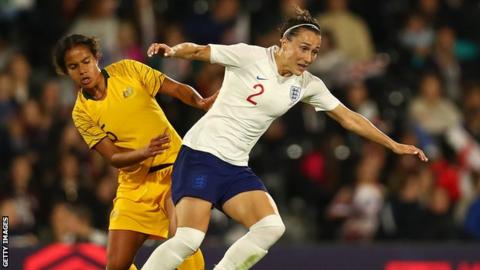 Women's football will get 50% more funding from Uefa from 2020 to try to make it Europe's biggest female sport.
An extra 2.75m euros (£2.4m) will be available for women's football projects per year, funded by profits from the men's European Championship.
European football's governing body also plans to increase the number of qualified female coaches.
"The potential for women's football is limitless," Uefa president Aleksander Ceferin said.
"Increasing the participation and the role of women in football has been one of my main objectives, both before and after I became Uefa president."
Uefa said the new financial commitment was part of its pledge to support the #whatif campaign set up by Women In Football, a "network of professional women in and around the football industry".
The campaign encourages people and organisations to make changes that can help to empower women and girls.
All 55 Uefa member associations will receive 150,000 euros (£132,000) a year for women's football, up from 100,000 euros (£88,000).
A scheme also set to benefit from the increased funding is the Uefa Women's Football Leadership Programme, which helps women develop their self-awareness and decision-making roles within the sport.
Last week, world football's governing body Fifa announced a strategy to double women's participation in the sport to 60 million by 2026.
It comes on the back of a successful 2017 Women's European Championship in the Netherlands, which was watched by a record live TV audience of 178 million fans worldwide and a best-ever total of 240,045 fans at the games.