Bolton Wanderers to pay HMRC debt after latest winding-up petition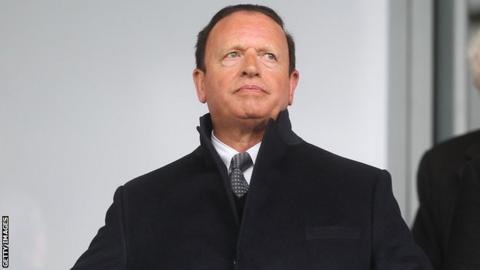 Bolton owner Ken Anderson says the club "probably" have the best finances in the Championship despite a winding-up petition over unpaid taxes.
The order was issued by HM Revenue & Customs last Thursday but Anderson says the money owed will be paid this week.
The Trotters avoided administration in September after ex-owner Eddie Davies' £5m loan four days before his death.
"I don't think it [finances] is a mess at all - I think it's a big improvement on where it was," Anderson said.
He told BBC Radio Manchester: "I would say that the club is probably in the best financial position of any club in the Championship."
The money from Davies was used to pay off Bolton's main creditor, BluMarble Capital Ltd, who had rejected a first repayment offer.
Anderson said two parties interested in investing in Bolton have provided proof of funds, including an American consortium.
"The right offer is the offer that means, going forward, the club is debt-free," said Anderson, who has been told the club is worth £30m.
"There [would be] investment there to bring in new players, help us compete and try and get back into the Premier League."