Danish FA and players' union reach agreement after commercial rights dispute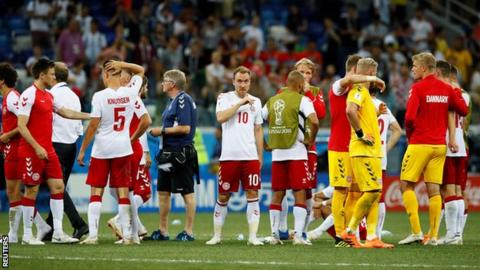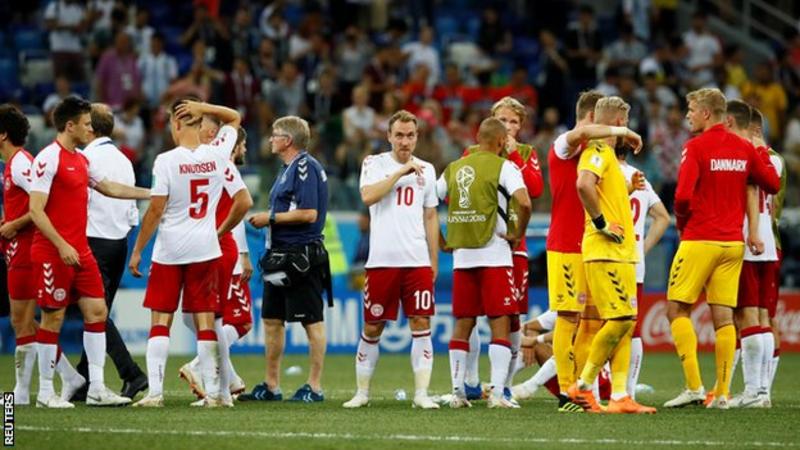 The Danish Football Association and the country's players' union have reached a new collective agreement for the men's senior international team after a dispute over commercial rights led to them fielding a team of amateurs.
Senior players had refused to sign a new national team agreement with DBU, which meant the country's top players were unavailable for the national side.
The new deal, which guarantees a number of sporting improvements and more commercial opportunities, runs until 2024.
In a statement, the DBU said the agreement offers "more flexible opportunities commercially, so DBU and the players together can increase revenues for the benefit of both the national team and Danish football broadly".
The impasse between the DBU and Danish Football Players' Association (Spillerforeningen) led to the national team fielding a makeshift starting XI including a student, a salesman and internet star for a 3-0 friendly defeat by Slovakia on 5 September.
"We are pleased with the new collective agreement with DBU," said Spillerforeningen director Mads Oland.
"The agreement means a significant boost in the sporting set-up and ensures players' rights. The agreement also gives DBU improved commercial opportunities.
"Now it's about looking forward and we are looking forward to working with DBU and developing it for the next six years."