West Ham's Jack Wilshere faces up to six weeks out after minor ankle surgery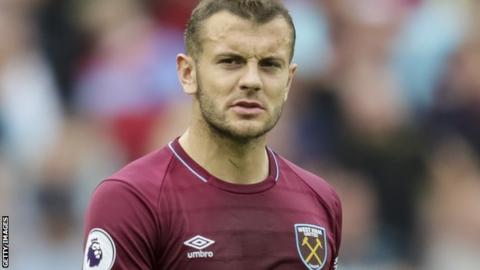 West Ham midfielder Jack Wilshere faces up to six weeks out of action after having minor ankle surgery.
The 26-year-old, who joined from Arsenal in July on a three-year deal, had the operation in London on Monday.
He completed West Ham's first three games but was taken off against Wolves and missed Sunday's win at Everton.
"We envisage he will only need a relatively short period of rest and will then start his rehabilitation," said head of medical Richard Collinge.
The surgeon was satisfied with the procedure and said all went as planned.
"Jack is focused and determined to get back training and playing as soon as possible," Collinge added.