Fifa: Report into international transfers in women's football finds clubs spent £375,000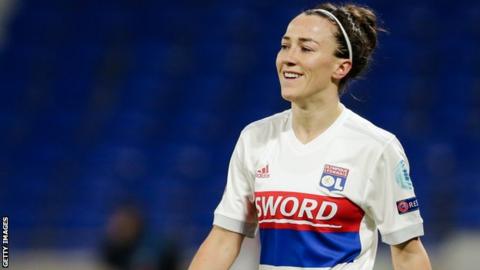 Women's football clubs spent £375,000 on international transfers in 2018, a Fifa study has found.
By contrast, spending of the same kind in the men's game - on transfers involving clubs from different nations - totalled £5.4bn.
The study, the first of its kind conducted by football's global governing body, looked at transfers between 1 January and 1 September.
Fifa said the report "helps reflect the reality" of women's football finances.
However, Emily Shaw, Fifa's head of women's football development and governance, suggested that those spending levels will increase.
She said: "Transfer activity is so far relatively limited, but this is a normal consequence of the fact that the market for female professional players is still in the early stages of its development.
"That said, consistent investments from all stakeholders in recent years have contributed to the rapid growth of the women's game at all levels. There are therefore clear signs that these numbers will only grow in future."
Fifa's report only takes into account transfers conducted via its International Transfer Matching System, which was made compulsory for professional women's clubs from January.
It also found:
Only 3.3% of transfers involved a fee (the equivalent men's figure was 15.7%)
Of the total 577 transfers completed, 94.5% were transfers of players out of contract (in the men's game it is 63.3%)
Permanent transfers accounted for 3.5%, 1.6% were loans and 0.5% were players returning from a loan
Colombian clubs were the most active with 69 transfers, followed by the USA (63) and Sweden (52)
Players from the USA were involved in almost twice as many transfers as those of any other nationality