Man City: Sheikh Mansour says club only 'halfway up their Everest'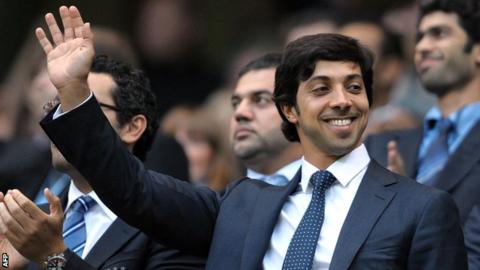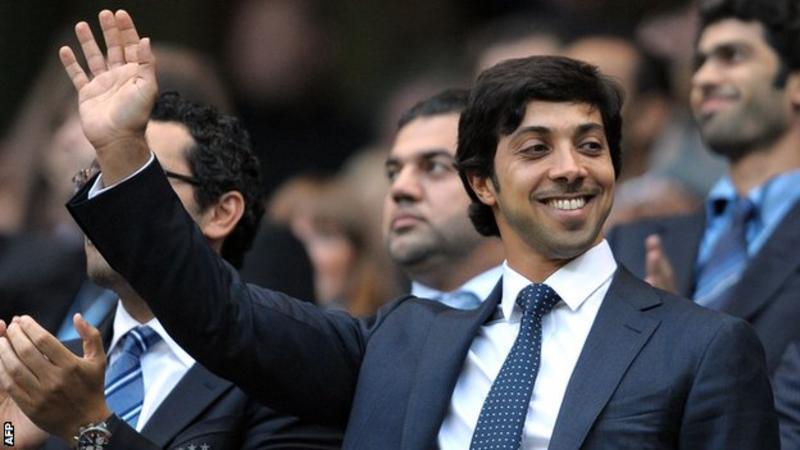 Manchester City are only "halfway up their Everest" according to Sheikh Mansour, who has written an open letter to fans on the 10th anniversary of his acquisition of the club.
Since Mansour bought City in September 2008, they have won three Premier League titles, three League Cups and one FA Cup.
"There is much more to do and there is much more to win," said Mansour.
"That is why you will continue to see us strive to recruit the best talent."
In the period since the Abu Dhabi United group agreed a £200m deal to buy the club, they have spent more than £1.4bn on players.
The letter, which addresses Manchester City's fans directly, also mentions the club's growth off the field, stating that this year the business made a profit for the fourth consecutive year.
"In 2015, the investment led by China Media Capital saw City Football Group valued at $3bn, and this year, at Manchester City we have broken through the £500m revenue barrier and made a profit for the fourth consecutive year," said Mansour.
"The last 10 years has seen us become economically scaled and sustainable as we had planned and that economic success is crucially important because it underpins everything else we do on the pitch and in our communities."
Mansour does, however, state his belief that "football has a bigger role to play than any normal 'business'."
"Whether it be the simple joy of watching our beautiful game, helping combat obesity, improving fitness levels in children, supporting the battle to alleviate depression, combating anti-social behaviour, or sometimes just giving people a new sense of direction after a trauma or when they have lost their way... Football and football clubs not only have the power to do this, they have the responsibility to do so."
The letter ends with Mansour asking for fans to stand by him, before listing several things he has learnt about "what it is to be a City fan" during his time at the club.
"I understood quickly why 40 points is important - and why inflatable bananas (and now sharks!) still make an appearance. And whilst I don't have a Lamborghini, I was very tempted to get one a few years ago. It has been a most enjoyable education for me," said Mansour.