Serie A side Chievo on minus points after punishment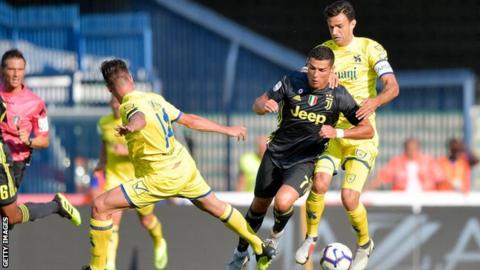 Serie A side Chievo are now on minus two points after the club was found guilty of accounting irregularities.
Chievo were docked three points, fined 200,000 euros (£178,000) and president Luca Campedelli banned for three months.
The Verona-based club were found to have inflated the value of some transfer dealings with Cesena, who are now in Serie D.
Chievo had one point from their three games and are bottom of the table.
"The two clubs were referred for approving variations in the registration of some players, indicating a payment higher than the real [value]," said the Italian Football Federation.
The case against Cesena was dropped after the club went bankrupt during the summer.