Troy Deeney: Watford captain says ex-boss Walter Mazzarri tried to sell him 'behind my back'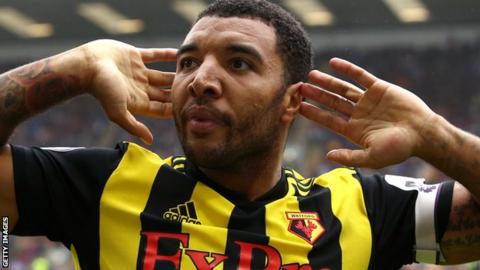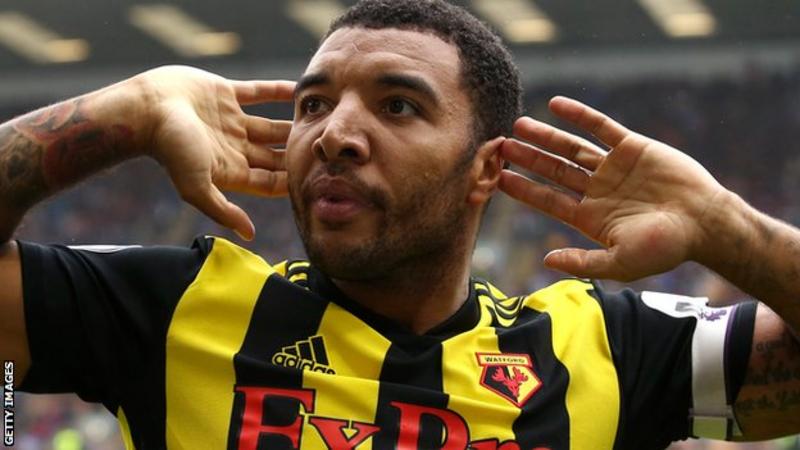 Watford captain Troy Deeney says he did not get on with former Hornets manager Walter Mazzarri, who he says tried "to sell me behind my back".
Deeney, 30, played 37 league games - six as substitute - as Watford finished one place above relegation in 2016-17.
He scored 10 goals and said playing under Mazzarri became "just a job".
"Sometimes it was good if we won but if we lost I wasn't feeling it as I would normally, when it ruins your week," said the striker.
Former Inter Milan boss Mazzarri succeeded Quique Sanchez Flores, but after the penultimate game of his one season at Vicarage Road, the club announced that he would not be staying.
The Italian's final match was a 5-0 home defeat against Manchester City, Watford's 20th loss of the season.
Speaking in April 2017, Mazzarri said he had no plans to sell Deeney.
"Why should we sell him if Deeney accepts the competition? I would like two players for each position," he said.
'I read all the comments'
Speaking on BBC Radio 5 live, Deeney said: "I didn't get on with him from the start.
"I tried to be respectful as I always am but then there were times when I was scoring, the team was winning and the next game I was on the bench.
"I asked if I'd done something wrong and it was 'no, you've been great'. I asked for an answer and it never happened.
"He tried to sell me in the January which I didn't like so I asked if I was available to be sold and was told 'no we need you, you're the captain, you're everything' - and the next thing you know he is still trying to sell me behind my back.
"As captain it became really difficult to relay the message you know you should to players who are not in the team, keeping them focused when I probably wasn't fully focused."
This season has been a marked contrast, with Watford winning their first four games for the first time in the Premier League.
Deeney scored his second goal of the season in the 2-1 win over Tottenham this month and, when asked about the motivation behind his resurgent form, he said: "Being written off. I turned 30, I had a poor season last year, got sent off twice, had my lowest goals return in about seven years.
"I read all the comments, from newspapers, to my own stuff, to Watford's stuff, and it was 'Oh, you all think I'm finished?' That's all it took."
'I was cutting corners before'
Birmingham-born Deeney joined Watford from Walsall for £500,000 in 2010 and has scored 114 goals for the club.
During the summer he lost a stone in weight and he explained: "It has just been giving up a lot of sugar, bread, milk and then it was the alcohol.
"I've got an addictive personality so if I drink I don't have one or two I have 15 - or I have none. So now I'm having none, then picking the right times, like an international break when I had a few beers with my pals.
"I've trained smarter, with Jamie Reynolds who trains with Anthony Joshua. I was cutting corners before, I used to think if I trained really well I could go home and eat whatever I wanted.
"I was also drinking after games thinking the next game was not until the following week but not being educated enough to know that if the game is on the Saturday, the Sunday and Monday are the most important in terms of you recovery."