Premier League wary of Brexit impact on transfer of players from Europe
Last updated on .From the section Football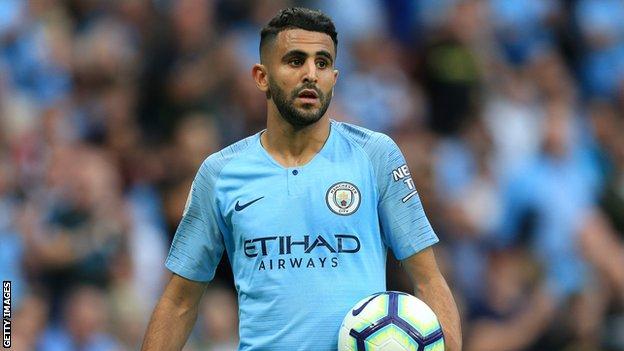 The Premier League is wary of the impact of Brexit and is seeking to avoid tough regulations on signing European players.
Clubs have been able to sign players without work permits from within the European Economic Area (EEA).
Players from outside the EEA must satisfy strict criteria to gain a work permit, like playing in 60% of international matches.
The Premier League says it has held "positive discussions" on the matter.
They remain keen to attract top-quality European players to the league "with the freedom they currently enjoy".
Football authorities do not believe merely ensuring the regulations which currently apply to players outside the EEA would be the right approach post-Brexit.
Such criteria would have seen the likes of N'Golo Kante and Riyad Mahrez prevented from playing in England.
Burnley chairman Mike Garlick and his Stoke counterpart Peter Coates have claimed that Brexit could be "hugely damaging" to English football.
A Premier League spokesperson said: "Like many other organisations dependent on a combination of domestic and international talent, we are waiting to better understand what the political and regulatory landscape will be after the UK leaves the European Union.
"Access to talented footballers from across Europe has played a key part in the growth of the Premier League, with match attendance and global interest increasing significantly as high-quality foreign players have taken their place in the competition with and against the best British and Irish players.
"It is vital that our clubs can continue to acquire European players with the freedom they currently enjoy.
"We have held positive discussions with Government about the importance of access to European players for our clubs, and the many cultural and economic benefits a globally popular Premier League brings to the UK."
A FA spokesperson added: "We are continuing to work with the Premier League, EFL and a range of Government departments during this consultation period."