Ashley Williams: Wales defender's punctured lung could have been far worse
Last updated on .From the section Welsh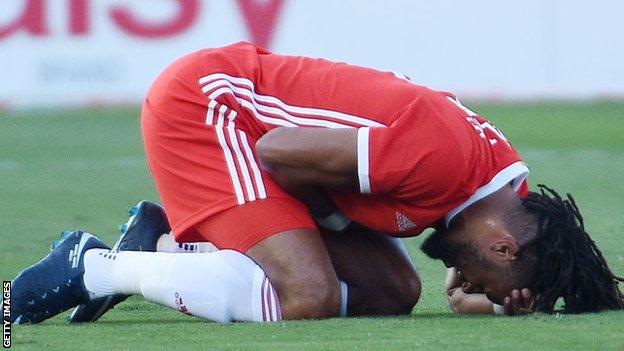 Wales captain Ashley Williams says the "serious" injury suffered against Mexico could have been far worse had doctors not spotted his collapsed lung.
The injury punctured defender Williams' lung requiring emergency surgery in a California hospital.
"When I look back, it could've been a lot worse and it makes you think," said Williams.
Williams, 34, posted pictures on social media revealing the surgery and had to remain in America to recover having been told not to fly home due to the nature of the injury.
The Everton defender, currently on loan at Stoke, had been due to return with the rest of the squad, something that could have proven a real worry had the diagnosis not been made.
"It was quite serious. At the time I didn't see it like that, it might have been to do with the morphine," said Williams.
"I was in a lot of pain, it was the worst I've ever been in; it's with every breath and anyone who has had that injury will tell you how painful it is.
"It could have been worse especially if the medical guys hadn't seen it or I had got on the plane. It could have been bad.
"You do think [of what could have happened]. It was worrying, but more after the event. The medical guys are brilliant here and the people who looked after me there were brilliant too.
"They looked after me well and got on top of it and we got the procedure done quickly. I never thought I wasn't in good hands."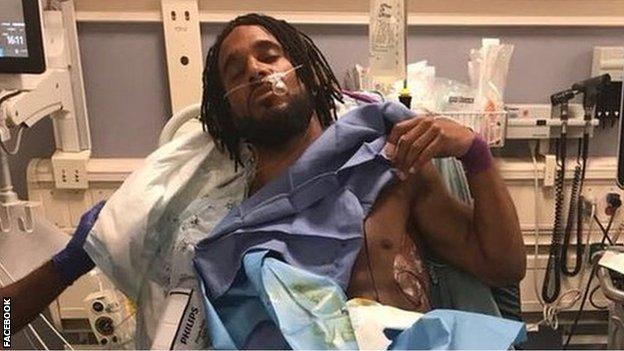 Williams described the injury that followed a clash with West Ham striker Javier Hernandez as "a freak" but added that he quickly focussed on making a playing return once he returned from hospital.
Having lost his place in the Everton side at the end of last season, he made a loan switch to Championship side Stoke and says he has been enthused by the move.
Despite being sent off in his third appearance for the Potters - his second red card in five games following a dismissal for Everton at Burnley in March - Williams said: "I'm really enjoying it at Stoke and getting that good feeling back to go to work every day and trying to get myself back into the team.
"I'm enjoying it, it's a new challenge, I'm trying to help as much as I can and to help get wins under our belts."
The former Swansea City defender is preparing to return to international duty in Wales' Nations League opener against the Republic of Ireland on Thursday.
Williams has been told he will remain as captain under Ryan Giggs, but says he is aware he needs to be in good form to retain his place.
"I wanted to be playing football because I knew there's competition (with Wales)," said Williams.
"There's at least two players in every position that can start so it's difficult for the gaffer.
"I need to be playing and showing him that I'm fit and in good form, because if not there's guys playing well who deserve to start."