England work placements for BAME coaches
Last updated on .From the section Football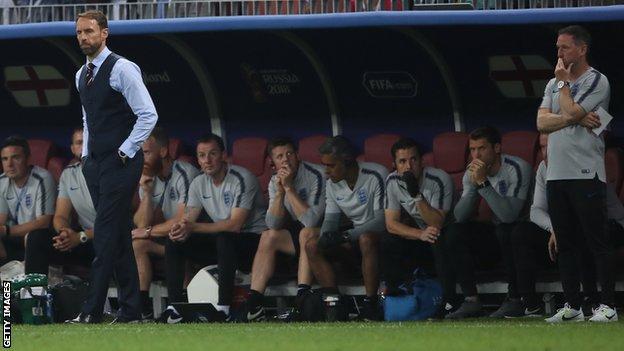 Black, Asian and minority ethnic coaches (BAME) will be offered work placements with senior England teams to help increase diversity in football.
The FA said in January it was working on plans to increase equality in the organisation and the wider sport.
"We want the FA to reflect modern society in this country," FA chairman Greg Clarke said.
"It will not happen overnight, but this is a significant step in the right direction to make football more equal, more diverse and more inclusive for all."
The three-year action plan, called In Pursuit of Progress, puts forward a range of measures and targets it wants to hit by 2021.
It is designed to address recruitment, identify and nurture talent from different backgrounds and narrow the gender pay gap from the highest levels of the FA down to grassroots level.
Targets include:
Increasing England's BAME coaching staff from the current level of 13% to 20% and female coaches from 26% to 29% by 2021

Raising the number of women in leadership roles from 30% to 40% and BAME leaders from 5% to 11%

The FA also wants to increase the amount of women and girls participating in football by 75% over the next three years.
Some of the changes have been driven by the Eniola Aluko controversy, after the then-Chelsea Ladies striker said she was victimised for reporting discrimination in the England camp.
"Naturally I welcome any initiative to champion the causes of diversity and inclusion in football - however long it takes to arrive. I look forward to supporting the FA in its aims and objectives in this area," said Herman Ouseley, chairman of campaign group Kick It Out.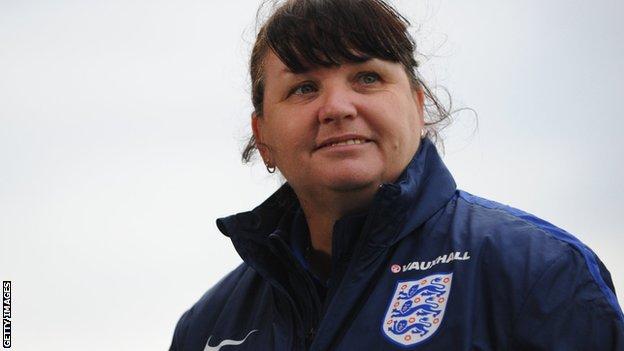 What is the FA planning to do?
The FA says it will introduce an NFL-style 'Rooney Rule' to ensure at least one BAME candidate is interviewed for any England role "if a suitably-qualified BAME candidate applies" - a measure first outlined earlier this year.
"Of the 23-man squad which competed so well this summer in the Fifa World Cup in Russia, 12 were black or mixed-background," an FA spokesperson said.
"They are a vibrant, modern team that represents England at its best. It is our ambition that our coaching and support staff better reflect what's been achieved on the pitch."
Other measures include:
Providing 12-month placements for BAME male and female coaches throughout the national teams' structure.

Recruiting and training more coaches for disability football

Funding two grassroots officers at anti-discrimination campaign group Kick It Out to help county FAs to improve their inclusion

Running campaigns to support lesbian, gay, bisexual and transgender players and fans

Promoting awareness of colour blindness in football

Developing extra support for mental health and emotional well-being

Offering more than 800 Uefa B coaching licence bursaries to BAME and female coaches over the next three years and 75 Uefa A bursaries

Undertaking more research into workplace barriers for BAME coaches.