Cardiff City: FA investigates allegation of fan 'coin-throwing'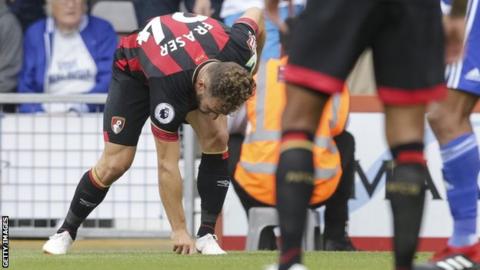 The Football Association has confirmed it is investigating an allegation that coins were thrown at Bournemouth players from a Cardiff City fans' area last weekend.
The Bluebirds' 2-0 defeat marked their return to the Premier League.
An FA spokesperson said it was "looking into" the alleged 36th-minute incident. Cardiff City and Bournemouth have declined to comment.
Cardiff City host Newcastle on Saturday in their first home game of 2018-19.