FA Cup: Winslow United end 127-year wait to make their debut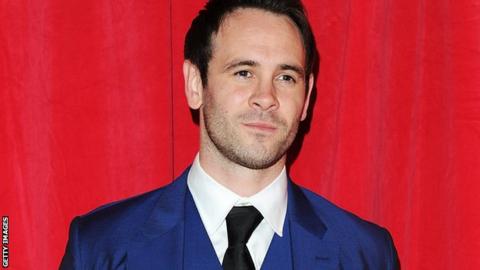 It is not just the Premier League which kicks off on Friday - so too does the FA Cup.
The famous knockout trophy starts with 184 ties in the extra preliminary round for sides in the eighth, ninth and 10th tiers of English football.
And after 127 years of existence, Winslow United from Spartan South Midlands League Division One are finally making their FA Cup debut.
"This is probably the best side that I've seen down here in 20 years," said Ayden Callaghan - a former Emmerdale and Hollyoaks actor who played for the club before moving to drama school.
The team - for whom Callaghan's father and uncle also played - finished third in their league last season to miss out on promotion by five points.
But it was enough to grant them entry into the FA Cup for the first time and the club from a small market town in northern Buckinghamshire will host Oxfordshire side Easington Sports at 19:45 BST on Friday.
"It's huge," Callaghan told BBC Three Counties.
"It's probably, in my mind, the greatest football competition in the world so to be part of that and share that history is massive and it helps put you on the map."
The odds that Winslow will make the first round - when League One and Two sides come in - or reach the bright lights of round three when Premier League and Championship teams are remote.
There are two preliminary rounds and four qualifying rounds to negotiate before the first round, while to make the final Winslow would have win 14 matches.
The club will earn £2250 if they win their tie on Friday - a big amount for a side in the 10th tier.
"That'll do quite a lot for the club and the players," said assistant manager Ronnie Joe.
"It's nice to know the money's coming down the leagues and teams at this level are getting those amounts."
So how will they do on their long-awaited FA Cup debut?
"I've got I genuinely fancy our chances against anyone, we've got some really good players," said Joe.
Perhaps Winslow will be the giant killers in this year's tournament?