Man Utd: Why it is dangerous to write off Jose Mourinho - Alan Shearer

By Alan Shearer
Match of the Day pundit
Last updated on .From the section Premier League

Alan Shearer joins Gary Lineker and Ian Wright on the first Match of the Day of the season at 22:20 BST on Saturday on BBC One and the BBC Sport website for highlights of seven Premier League games. Here, he looks at the contenders in the title race, and the prospects for his former club Newcastle.
It has been a difficult pre-season for Manchester United, and we will find out how it has affected their players when they get the new Premier League campaign started against Leicester on Friday night.
This time last year, everything at United seemed very upbeat and optimistic, but now there seems to be a different mood around the club, and their manager.
Jose Mourinho has had the grumps all summer and when you compare his character now to the way he was when he first arrived in the Premier League with Chelsea in 2004, it is chalk and cheese.
Back then he was happy, witty and arrogant, and seemed to always speak with a smile.
These days, he is far more likely to have a frown on his face - and it seems as if he wants to fight everyone.
I can understand his frustration, because every manager wants a bigger and better pool of players than they have already got.
Jose is no different - he has made it clear he wants to get another central defender in before Thursday's deadline.
But he has already spent an awful lot of money in his two years in charge of United and, if you look at their squad, they have so much quality there.
The spine of their side, with David de Gea, Eric Bailly, Paul Pogba, Nemanja Matic, Alexis Sanchez and Romelu Lukaku is particularly strong, even before you get on to players like Marcus Rashford, Jesse Lingard and Anthony Martial.
'It would be dangerous to write off Man Utd or Mourinho'
Their team is definitely already good enough to challenge champions Manchester City for the title, but can Jose get the best out them, and can they play in a style that can keep their fans happy?
Like any big club, they need some silverware - in his first season at Old Trafford, 2016-17, Mourinho won two trophies - the League Cup and Europa League - but he won nothing last season.
So, the pressure is on and there is even speculation he might not last much longer in his job.
But despite his current downbeat demeanour, it would be dangerous to write United or Mourinho off.
We have only seen him when he has appeared in front of the TV cameras this summer and heard what he has told the media, and I suspect he will behave very differently on the training ground with his players.
I am still expecting them to be very strong this season, and I actually think that, along with Liverpool, they will be a lot closer to Manchester City this time.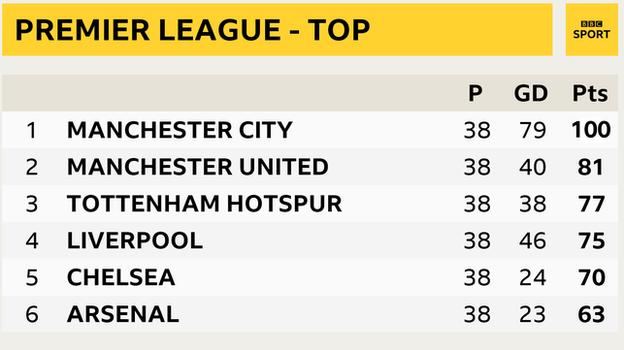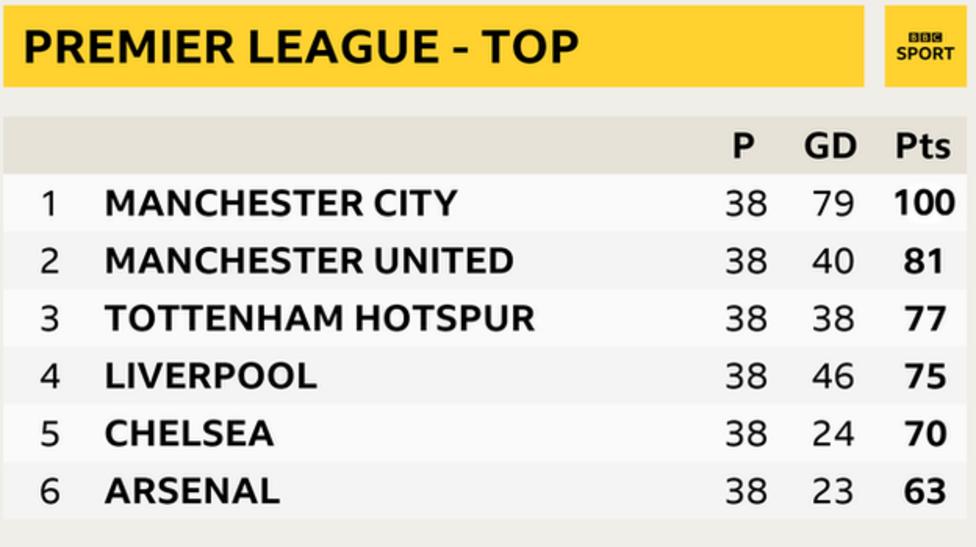 'Liverpool must handle expectation after spending big'
Liverpool have spent a fortune to try to close the gap and it looks like they have identified their weaknesses, and tried to rectify them.
Of course, when managers spend big they have to deliver success and in Jurgen Klopp's case, that means a first trophy since he took charge of the Reds in October 2015.
Klopp will know that too, but he would rather have spent that money - and have to handle the pressure that comes with it - than not.
Tottenham, in contrast, have not spent anything so far this summer but they also need to win something after coming so close in the past few seasons, otherwise they could have nothing to show for all their good work.
They have not had the same finances to throw at their team as the clubs around them but they have still got themselves into a position where they are contenders.
I am sure if they don't take that next step and actually win something with the team they have got now, then in years to come they will look back with regret.
Those teams would make up my top four, with Chelsea and Arsenal remaining outside the Champions League places.
Shearer's top-four prediction

1. Man City

2. Liverpool

3. Man Utd

4. Tottenham
There is still time for the Blues to buy players but as things stand now, with Alvaro Morata and Olivier Giroud as their main strikers, I don't think they have the firepower to challenge for the title again.
With Arsenal, it is a matter of wait and see under their new manager Unai Emery. For starters, it will be very strange looking at the Emirates dugout and not seeing Arsene Wenger in there after so many years.
It might do them the world of good to freshen things up, but I don't see them challenging for the title.
'Teams will know what Man City do - but can they stop them?'
At the top, Manchester City remain the team to beat.
I said at the end of last season that to go down as an all-time great team, they need to be serial winners and defend their title, and I think they will do that.
Complacency has been an issue with City after their title wins in the past, and their captain Vincent Kompany has admitted they were missing an edge to their play the season after they won the Premier League in 2012 and 2014.
I have been there myself, with Blackburn in 1995, and I know how difficult it is to repeat the levels that got you your initial success.
On top of that, the opposing teams know what you are all about, and your style of play.
The difference with City is that it is one thing knowing what they do, but it is something else to try to stop it.
They set record after record last season for points and goals, and put down a marker for the new campaign with their performance in the Community Shield last weekend.
There is no way Pep Guardiola will allow them to lose their drive for more trophies. You can see how demanding a coach he is from the repeated success he had with Barcelona and Bayern.
I don't care how good you are, though, you still need to freshen up your squad and City have done that by bringing in Riyad Mahrez from Leicester.
Not only that, they have also got Benjamin Mendy back - after he missed virtually all of last season with a knee injury - which is like having another new player.
Of course, they will want to do better in the Champions League - they have not gone further than the semi-finals in the 10 years since Sheikh Mansour bought the club and started investing billions of pounds.
But I don't think Europe will be a distraction for them, because they have not managed back-to-back Premier League titles yet either.
They will want to win both, and they have got the players and the squad to do it. It is a challenge they will relish.
A season of struggle for Newcastle?
Sadly I think my old club Newcastle are more likely to be near the bottom of the table than the top.
They are facing the same old problems, with the manager Rafa Benitez and the fans demanding more investment in the team. Quite rightly, they are asking where the money has gone.
The fan in me hopes they have got too much to go down, but I fear it will be a long old season.
Alan Shearer was speaking to BBC Sport's Chris Bevan.