Qatar 2022: Championship could have break for part of tournament, says Shaun Harvey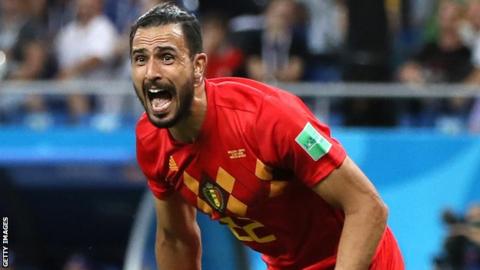 The Championship may schedule a short break during the 2022-23 season to accommodate the 2022 Fifa World Cup in Qatar.
The tournament in the emirate is due to take place between 21 November and 18 December in 2022.
There were 23 players at Russia 2018 who are part of English Football League squads this season.
"It might be that we don't play some Championship games during that period," said EFL chief executive Shaun Harvey.
"We have already said we need to take a look at what it actually means for our clubs.
"The statistics say that the majority of [EFL] players are back available after the group stage."
Seven players of various nationalities from six Championship clubs reached the last eight in Russia, while Stoke keeper Jack Butland and West Brom midfielder Nacer Chadli progressed to the semi-finals with England and Belgium respectively.
England's second tier usually breaks for international friendlies and qualifiers during the season, in line with the Premier League.
"We are going to have to consult with the clubs, and there is any number of answers that we are going to need from Fifa about being able to broadcast games during that period," Harvey added.
"We have got to be careful with scheduling, as you wouldn't want live games going on in this country at the same time as an England quarter-final, semi-final or final.
"But I don't see any logic why League One and League Two should stop during 2022-23. In a 46-game season, you can't afford to lose any opportunities.
"You've also got to remember that a lot of the leagues, which effectively run from March to October, play during the World Cup anyway.
"It is all to be discussed and decided."