FA sex abuse inquiry finds no evidence of conspiracy or cover-up
By Dan Roan & Jim Reed
BBC Sport
Last updated on .From the section Football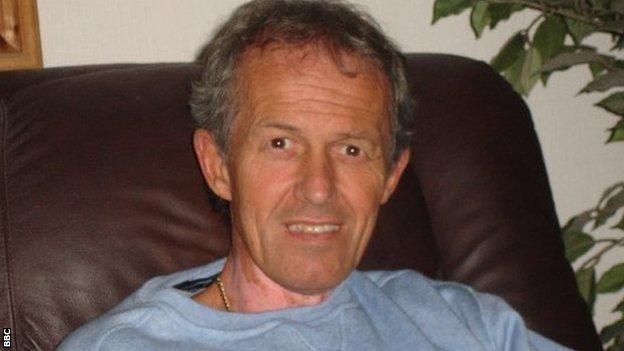 The man leading an investigation into historical sex abuse for the Football Association has found no evidence of an institutionalised conspiracy, the BBC understands.
Clive Sheldon QC began his independent inquiry in 2016 following a series of allegations by former players.
He hopes to submit his final report at the end of September, and it is now unlikely he will conclude there was organised abuse or a cover-up of the kind alleged in other institutions like the Church of England.
However, Sheldon is still expected to find that there were failings by both individuals and clubs, and next month he will write to those he intends to comment on, giving them a chance to defend themselves.
The legal process of giving criticised witnesses the right to respond - known as 'Maxwellisation' - is expected to last around a month.
An inquiry spokesman said: "Over the summer the review team will be writing to institutions and individuals to provide them with an opportunity to respond to comments Clive Sheldon QC may make about them in his final report to the FA board.
"The review team are expecting to send those letters out shortly and will expect to hear back within weeks."
It is thought around 12 clubs will form the basis of Sheldon's findings, likely to include the likes of Crewe Alexandra, Manchester City, Chelsea and Aston Villa.
All the clubs from whom he requested a 'structured report' into how they handled allegations of abuse have now cooperated with the inquiry.
In March, Crewe said they would scrap plans for their own independent review into abuse by former coach Barry Bennell.
In February, Bennell was sentenced to 31 years in prison for abusing 12 boys, seven of whom were linked to the Cheshire club.
So far Sheldon has met 35 victims, and reviewed the testimony of more than 100 individuals.
Investigators have sifted through 13,000 documents in the FA archives - adding up to 1.3 million pages - as part of their search for data relating to safeguarding procedures and child protection cases.
Some 500 case management files - not all relating to child abuse - are thought to contain relevant information.
The inquiry team has also had access to documents held in the archives of the Premier League and the English Football League.
On Thursday the chief executive of the Scottish FA apologised for the abuse young players suffered in the past.
Ian Maxwell was responding to an 18-month investigation which found child protection policies are "not fit for purpose" and must change to prevent future cases of abuse.
The most recent police figures from March showed 849 alleged victims had come forward since former Crewe player Andy Woodward first spoke to the Guardian newspaper and the BBC's Victoria Derbyshire programme about the abuse he suffered.
Operation Hydrant, the specialist police unit in charge of the operation, has identified 300 suspects and a number of court cases involving professional clubs are under way.