Dave King: Rangers chairman told to comply with share offer order
Last updated on .From the section Rangers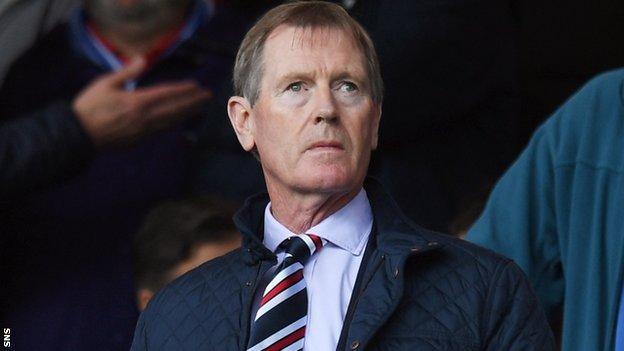 Rangers chairman Dave King has been told to comply with a Takeover Panel order to make an offer to buy out the rest of the club's shareholders.
Lord Bannatyne issued the warning at a hearing at the Court of Session in Edinburgh on Friday.
King has so far failed to make a £10.75m offer to Rangers shareholders.
"The Takeover Panel has no interest in how he goes about it - it's just so long as he does it," said Lord Bannatyne.
King could face possible contempt of court proceedings after failing to comply with the order, after he was ruled to have "acted in concert" with other investors when leading a boardroom takeover in March 2015.
The South Africa-based businessman has said he needs time to set up a UK bank account so he can move funds from a family trust.
"The only question is compliance, not how or where he gets the money from," added Lord Bannatyne.
"Which trust provides the money or how that money is brought to the UK is of complete disinterest to both the court and the panel."