Alex Oxlade-Chamberlain: Liverpool midfielder to miss most of 2018-19 season
Last updated on .From the section Liverpool474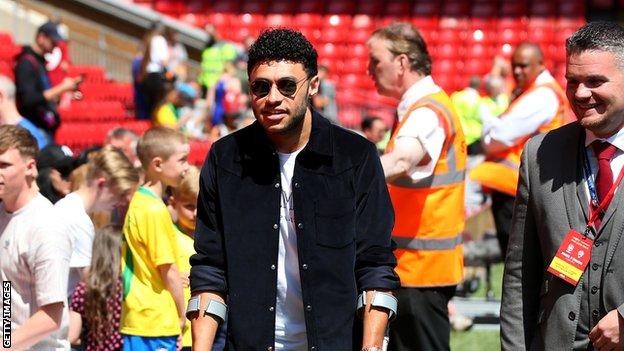 Liverpool and England midfielder Alex Oxlade-Chamberlain is expected to miss the majority of the 2018-19 season, says Reds manager Jurgen Klopp.
The 24-year-old has not played since injuring a knee during the Champions League semi-final with Roma in April.
"It feels like now is an appropriate time to tell people that for Ox, this season will be about focusing on recovery and rehab," Klopp said.
"We have known this from pretty much the day after he got the injury."
Oxlade-Chamberlain missed the World Cup after damaging his knee ligaments tackling Roma's Aleksandar Kolarov at Anfield on 24 April.
Capped 32 times, he moved to Anfield from Arsenal last summer for £35m.
Oxlade-Chamberlain had "completely successful" surgery last season, but Klopp said the player did not want the severity of the injury disclosed then as he did not want to divert attention from Liverpool's Champions League campaign.
The Reds were beaten 3-1 in the final by Real Madrid.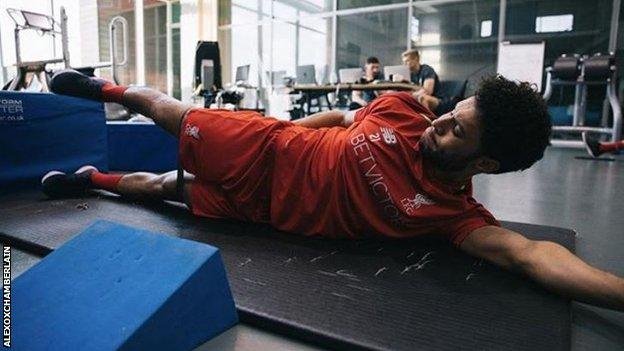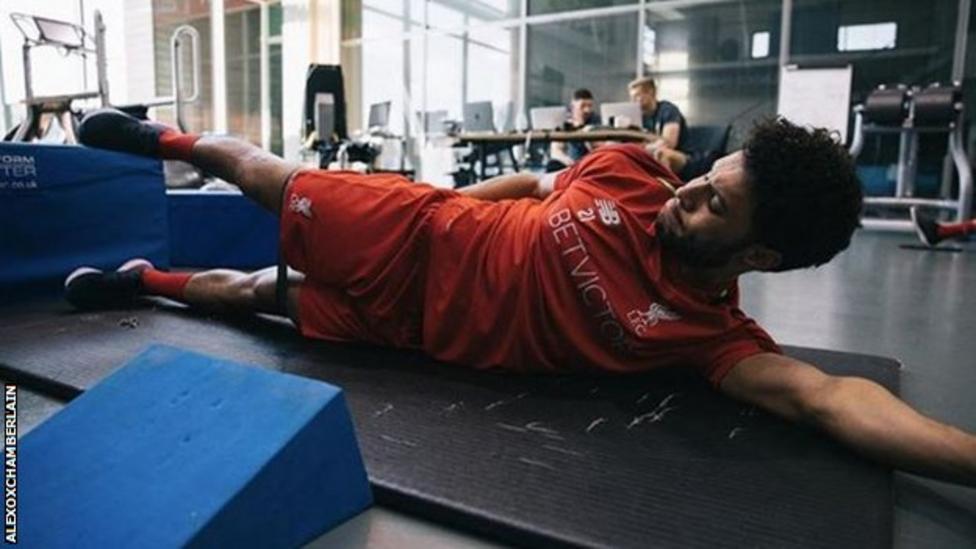 "There has been no change, no setback - it's exactly on the schedule we expected and planned for," said Klopp.
"The new information is that we're now giving more detail publicly. Typical of Ox, he didn't want the news to overshadow the end of the season and, to be quite honest, we thought we could wait and tell people at an appropriate time.
"His surgery - which he had on the day of our second leg in Roma - has been completely successful and his recovery has started superbly well.
"But the truth of the matter is that we are preparing this season knowing he will not be with us on the pitch for competitive matches for the majority of it. If we do see him back this season it will be a bonus."