Kieran Trippier: England defender to be awarded freedom of Bury following World Cup
Last updated on .From the section World Cup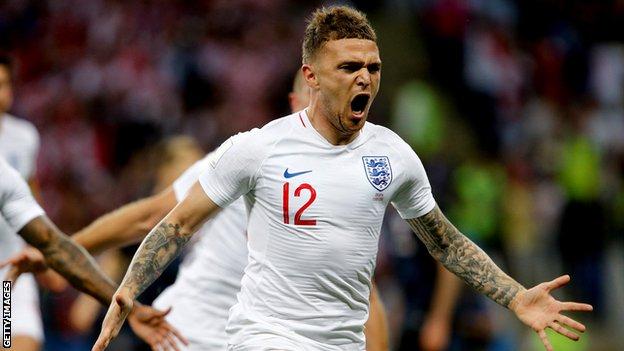 Kieran Trippier is to be awarded the freedom of his home town Bury for his performances at the World Cup.
Defender Trippier, 27, became only the third Englishman to score in a World Cup semi-final with his strike against Croatia.
At a Bury Council meeting on Thursday, leader Rishi Shori described the Tottenham player as a "role model".
"Kieran and his England team-mates have given a huge amount of joy for local people," Shori added.
"He deserves to be acknowledged. He is a huge role model to younger people and hopefully can inspire the next generation of footballers in Bury."
The honour has also been been bestowed upon film director Danny Boyle and rock band Elbow.