England's World Cup defeat: Reaction as Gareth Southgate's side lose semi-final
Last updated on .From the section World Cup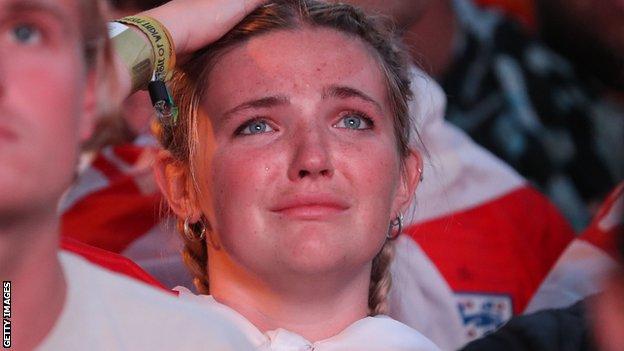 Well, it was brilliant while it lasted, but England are coming home.
England's bid to reach a first World Cup final since 1966 came to an end as they lost in extra time to Croatia in Moscow.
But the mood on social media remained as positive as it has been for the past three weeks.
Former England players shared their thoughts on the current team and focused on the future.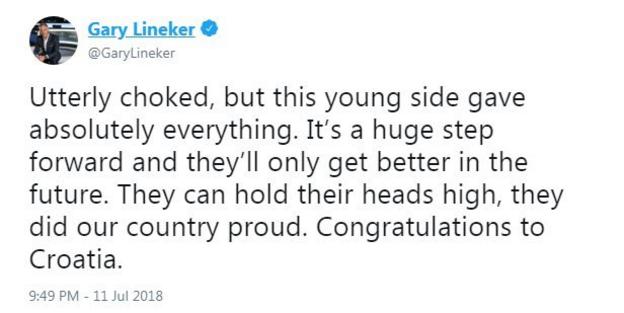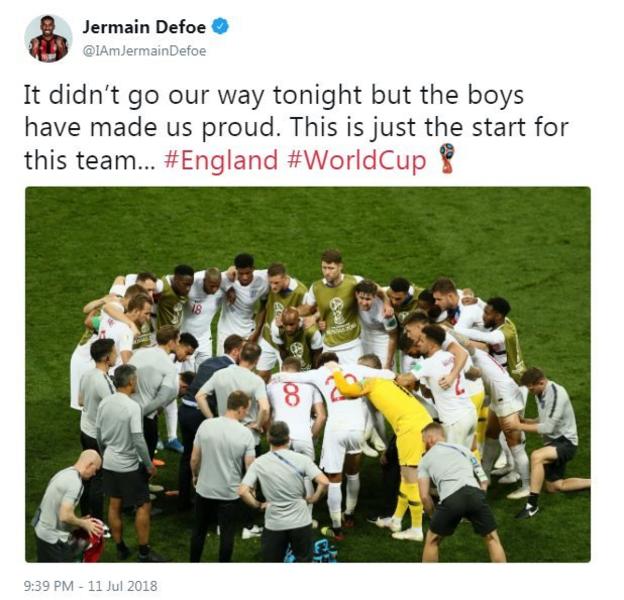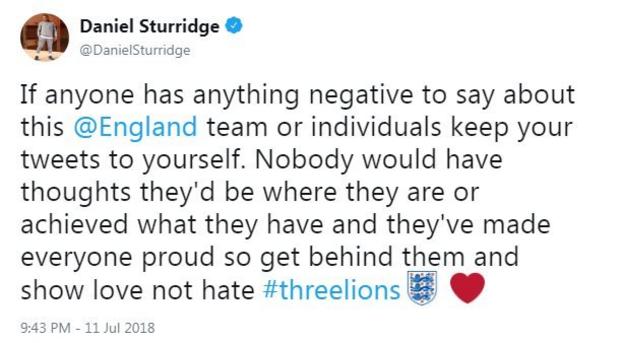 The Duke of Cambridge, president of the Football Association, tweeted his support for the boys.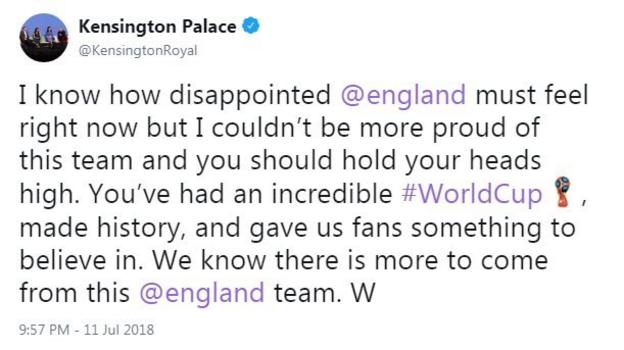 Stars of the music industry were full of praise for Gareth Southgate and his youthful team's performance over the tournament.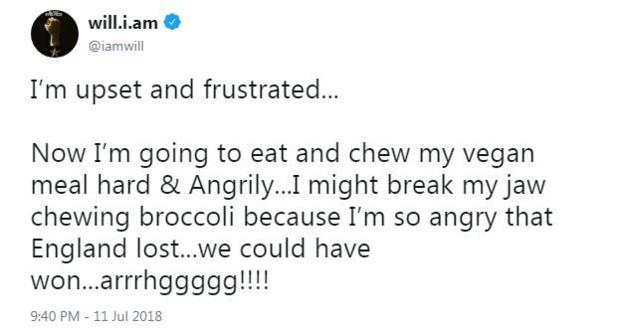 Pride was the feeling among stars of stage and screen.


You'll have to forgive the sentimentality in all of this, but the Three Lions have lifted the mood of the English nation. They have reignited a passion in even the most cynical England fan who had suffered years of hurt.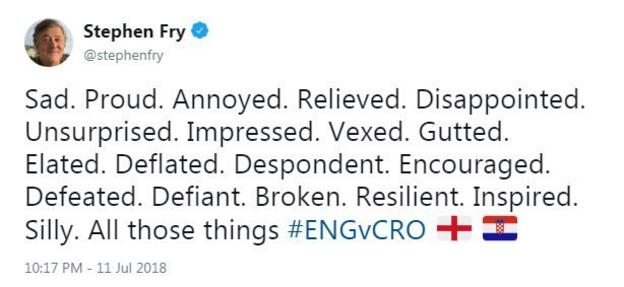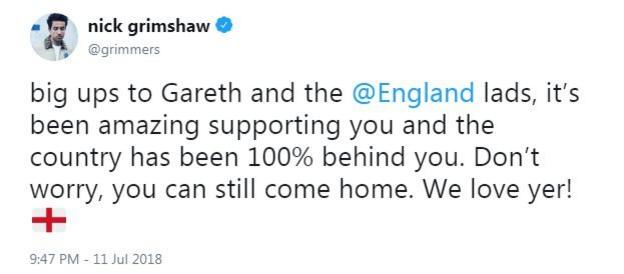 Jeremy Vine, the BBC Radio 2 and Eggheads presenter, has plans for Southgate and his waistcoat...

But no one could have put it better than those in the England camp themselves...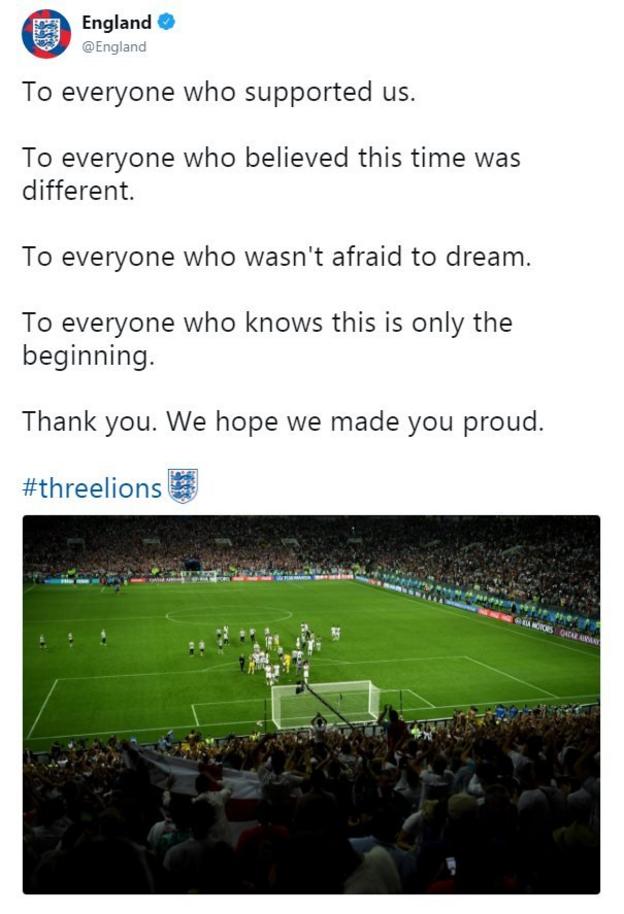 No, thank YOU.