World Cup 2018: England through the ages - how far have you seen Three Lions go?
Last updated on .From the section World Cup185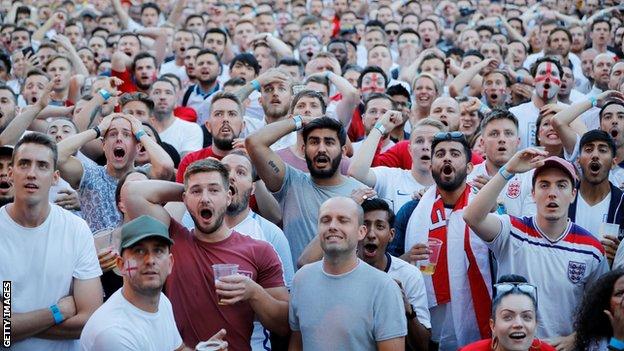 Every generation of England fans has a defining World Cup moment.
One has the greatest of them all but for most it is one laced with disappointment and heartache.
The country's post-war baby boomers are the most fortunate, brandishing their memory of Bobby Moore lifting the Jules Rimet trophy at Wembley in 1966 as a shield to the mainly misery that followed.
Since then, England supporters have gone through a succession of early exits, absence from the finals all together and penalty shootout woe.
Envy then the youngest generation of English fans, unburdened with memories of Diego Maradona's "hand of God" in 1986, Paul Gascoigne's tears in 1990, David Beckham's flicked boot in 1998 and Cristiano Ronaldo's wink in 2006 and who have only ever known the euphoria of England winning knockout games on spot-kicks.
After Saturday's quarter-final win against Sweden, BBC Sport taps into our great World Cup moments countdown to look back at England at the tournament and the incidents that have defined the experience for English fans of all ages.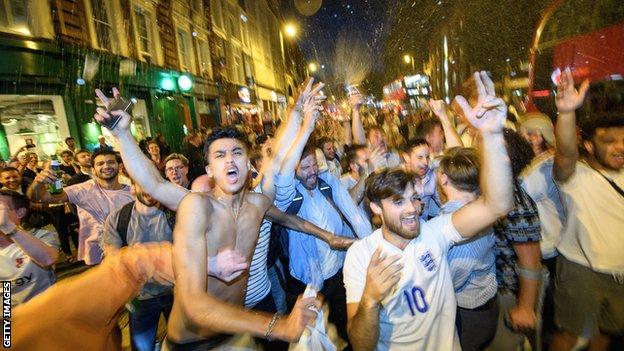 How far have you seen England progress?
England are now into the semi-finals at a World Cup for the first time since 1990.
To have experienced the one time it got better than that for England, you would either be coming up to or have already passed your 60th birthday.
The below graphic illustrates how far you are likely to have seen England progress at a World Cup, with your total experience being anything above the indication of your age...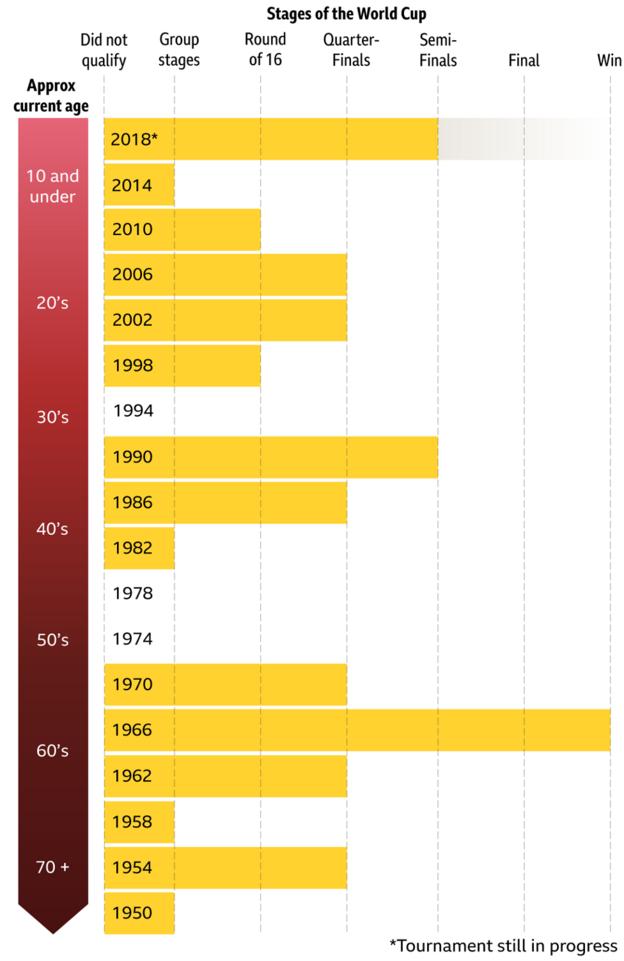 It came home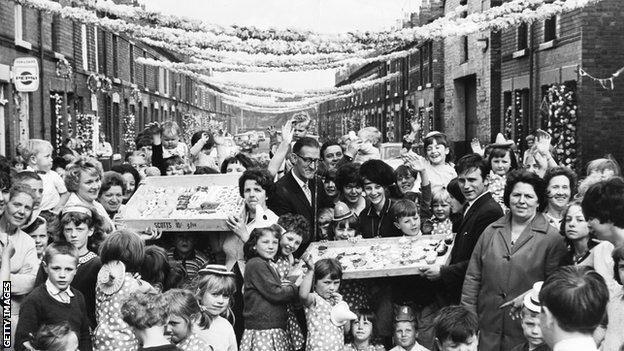 It has overshadowed all that has followed for England - Moore, sitting on the shoulders of his team-mates holding aloft the Jules Rimet trophy at a jubilant home of football in 1966.
You don't have to have been alive at that time to know that image, the names of Moore, Geoff Hurst, Bobby Charlton, Gordon Banks et al, or that a Russian linesman played his part in a 4-2 final victory over West Germany (voted number four in your list of great World Cup moments).
In four tournaments before this, England had only ever got as far as the last eight, so for those in their late 50s or early 60s they have a treasured first World Cup memory, one that can resist the blows that have followed in the subsequent 52 years.
Back down to Earth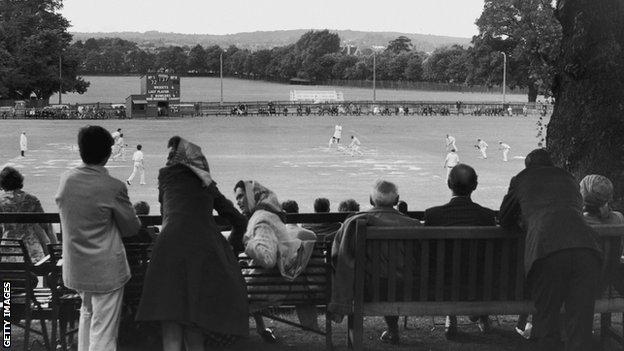 Those born in the immediate years after 1966 have perhaps the worst lot of all England fans when it comes to early England World Cup memories.
As defending champions, hopes were understandably high for Sir Alf Ramsey's side in Mexico, but West Germany got their revenge for 1966 as Gerd Muller's extra-time goal won the quarter-final tie between the sides.
It would be the last any England fan would see of their team at a World Cup for 12 years. Poland's Jan Tomaszewski wrote his name into the fabric of English football history with one of the great goalkeeping displays to ensure his side edged England and Ramsey - who was soon to be sacked - out in qualifying.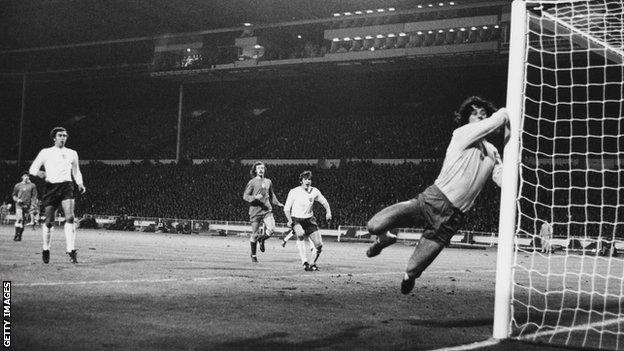 Four years later, following a turbulent period which saw Don Revie come and go as manager before Ron Greenwood took charge, England were again knocked out in qualifying, this time by Italy on goal difference.
The 'hand of God'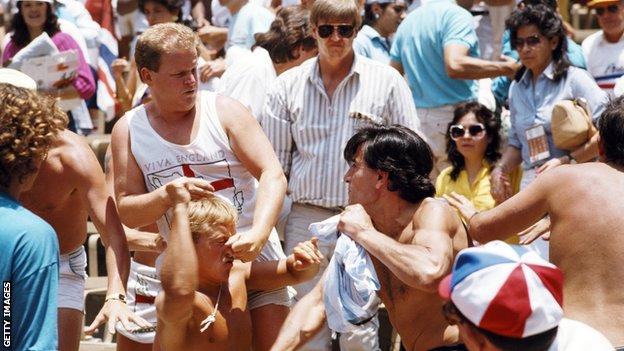 England football fans aged 40 and above have a clear villain and his name is Diego Armando Maradona.
In Spain in 1982, Greenwood's England suffered the unusual fate of exiting the tournament having not lost a game. They scored their first goal after just 27 seconds - Bryan Robson against France - but failed to find the net at all in the second group stage and out they went. They had a good kit, though.
Four years later, they started poorly in Mexico but a hat-trick from Gary Lineker (half of the six he scored in the tournament en route to winning the Golden Boot - or Shoe as it was then) against Poland saw them through.
Paraguay were dispatched in the last 16 before two goals - one demonstrating sublime skill, the other sneaky skullduggery - by Argentina's Maradona dumped them out.
So close, yet so far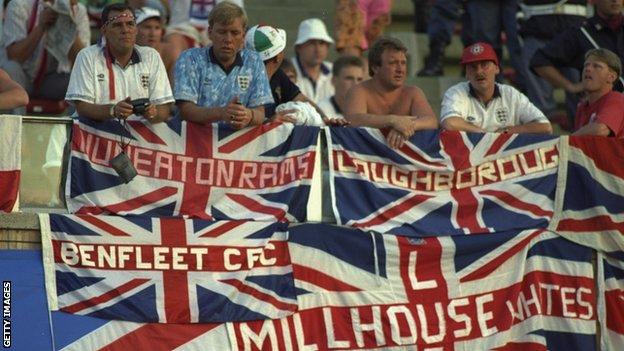 David Platt's volley against Belgium, the comeback against Cameroon, Gascoigne's tears, Lineker's "have a word with him" and the penalty shootout defeat that started it all in the semi-final against West Germany - Italia 1990 had as many good memories as bad, but it is the latter that persists in the mind of those in their mid-30s.
And the fact England did not qualify for USA 1994 only increases their resonance.
Eight years felt like a lifetime to wait, but after qualifying for France 1998, Glenn Hoddle's England gave us hope, partly thanks to a young Michael Owen...
...before Beckham went from hero to villain and the nation suffered penalty heartbreak again, this time at the hands of Argentina.
Ronaldinho and Ronaldo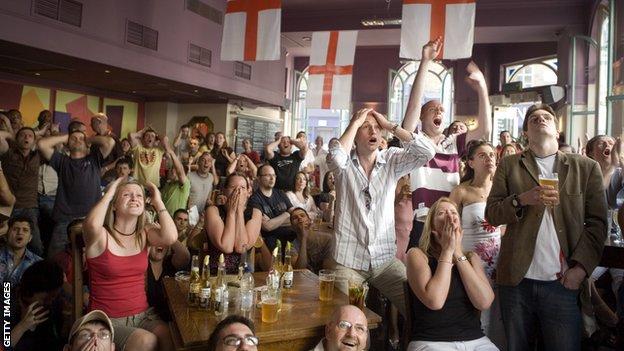 Sven-Goran Eriksson's reign as England boss at World Cups - and the founding memories many in their early to mid-20s have of England at the World Cup - ultimately boils down to a lob and a wink.
The first - Ronaldinho's free-kick that sailed over David Seaman and in to eliminate England in the quarter-finals in 2002 - still generates debate over whether the Brazilian meant to do it.
The second - Ronaldo's wink after his Manchester United team-mate and England's main man Wayne Rooney was sent off in the penalty shootout defeat by Portugal in the last eight - ushers no such debate.
Group stage exit and German mauling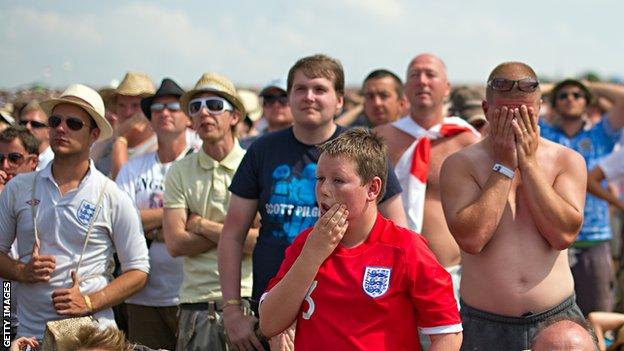 Teenage England fans have had little to cheer about until Russia, with the first half of the 2010s providing not only disappointment but a high-profile squad becoming ever more detached from their fans. The decade began with a trip to South Africa for a Fabio Capello side who had sauntered through qualifying and still possessed a healthy number of the nation's so-called 'golden generation'.
Robert Green's goalkeeping error in the opening draw against the United States set the tone as England limped out of their group before being put out of their misery by a ruthless and brilliant Germany, who have never had it so easy in a World Cup game against the old enemy. Not even the Frank Lampard shot that crossed the line but was not given would have saved England.
England made even less of an impact on the tournament four years later as the familiar figure of Uruguay and then Liverpool striker Luis Suarez ensured Roy Hodgson's side went out in the group stage.
A whole new world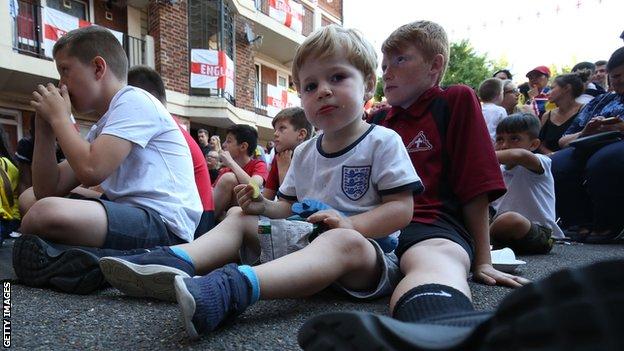 Witnessing the social media videos of fan parks and bars in the aftermath of the last-16 penalty shootout win over Colombia and the semi-final victory over Sweden, containing a jubilant sea of arms, legs and spilled plastic pints, you would forgive the youngest generation of England fans for wondering what all the fuss is about.
After all, to anyone younger than 10, England reaching the semi-finals and winning a penalty shootout along the way at the World Cup is all you've known.
And it may get better yet. Another victory on Wednesday and Gareth Southgate's side will position themselves as the second most successful England side in history at major tournaments and leave them one further win away from bringing the trophy home for the first time in more than half a century.