World Cup 2018: England v Belgium was strange - but there was one standout moment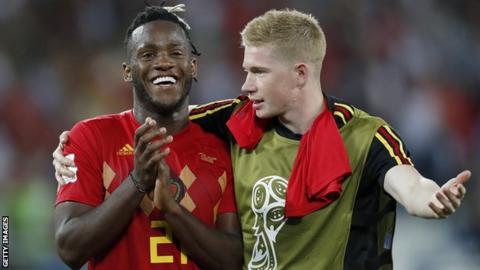 Wait, was that the plan all along?
Or were England back to their more "traditional" World Cup form?
Both the Three Lions and Belgian Red Devils had already qualified for the knockout stages of the World Cup when they faced each other in Kaliningrad on Thursday - so they were playing for first and second in the group.
With the general consensus being that the potential "route to the final" was arguably "easier" for the second-placed team, people seemed to be asking if that was all England were aimed for.
People on Twitter had NO idea how to react when Adnan Januzaj scored his first international goal for Belgium...
And then, England's Marcus Rashford had a chance on goal but it didn't quite go his way.
Some, (namely non-rights-holding-broadcasters... ahem), thought the match lacked the drama and intensity the tournament had seen so far.
If we wanted paint drying, we would have tuned into Hollyoaks guys...
It's cool - style it out...
Ok, if we are honest, the game, which Belgium won 1-0, wasn't a cracker.
All we can say is thank goodness for Michy Batshuayi.
The Belgium striker gave us one of the highlights of the tournament so far when his celebratory punt rebounded off the post, square into his face.
Watch and enjoy...
After the full-time whistle, the Chelsea forward tweeted, saying the hundreds of notifications on his phone told him he had not got away with it.
His response potentially threw shade at England's Jesse Lingard, who is well known for his creative celebrations.
Trust us, the slow-mo replay made it even better and the hilarious moment became an instant meme...
The word "Batshuayi" even became a verb...
Just to be clear, he's fine....