It's coming home! How England's record World Cup win unfolded in 15 tweets
Last updated on .From the section World Cup
Ridiculous. Absolutely ridiculous. It's safe to say most England fans have not experienced elation like this in a long time.
Expectations were low, but Gareth Southgate's young team made it two wins out of two in Group G in spectacular fashion. The final score in Nizhny Novgorod: England 6-1 Panama.
Here are some pretty stunning stats to put the historic result into some context...
It is the first time England have scored five goals in the first half of a World Cup match.

It is also the first time they have scored four or more goals in a World Cup game since the 1966 final against Germany (that finished 4-2 in case you need reminding).

Harry Kane is the third player to score a hat-trick for England at the World Cup, after Geoff Hurst in that 1966 final and Gary Lineker in 1986.
The first goal came from Manchester City defender John Stones on eight minutes, who scored his first ever international goal.
Even at this early stage, there was a feeling this wasn't going to be the last goal England scored today...

Twenty minutes in and Jesse Lingard, already having a cracker of a game, was bowled over in the box.
Captain Harry Kane stepped up to the plate and took the penalty with unbelievable confidence. "Top bins" as they say.
That was his third goal this tournament - and he had more where that came from.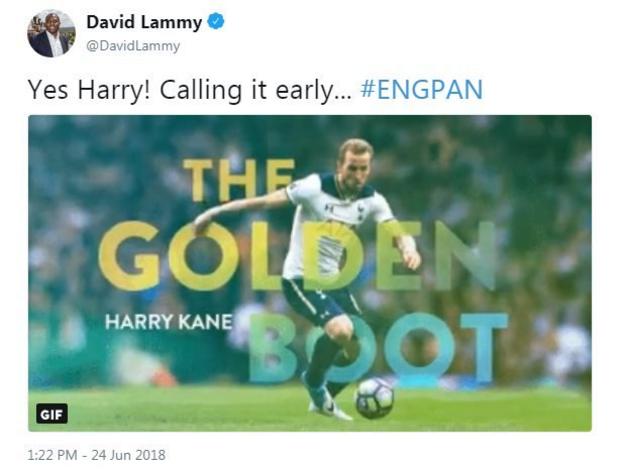 At 2-0, many people on social media let their imaginations run wild.
"It's coming home" was trending on Twitter, and The Lightning Seeds' song was being sung in the stands and fan parks from Moscow to Macclesfield.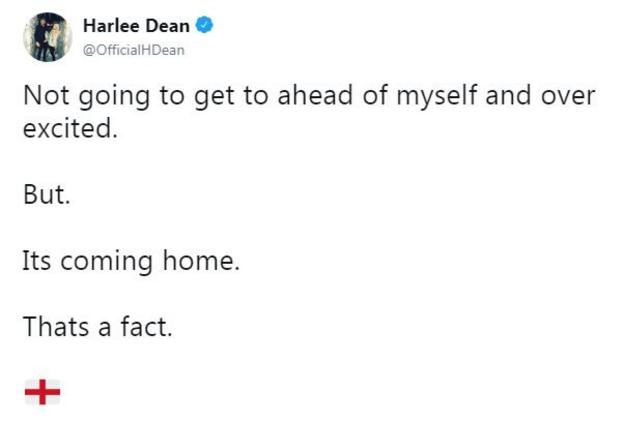 Goal three was a cracker from Manchester United wonder-kid Jesse Lingard.
And thank goodness - he has been itching to crack out the Fortnite dance for days.

Goal four (yes, F.O.U.R.) was another from in-form John Stones - the BBC Sport statisticians began to lose their minds...

All right Gary, let's not get too carried away...
Pointless presenter Richard Osman brought us all back down to earth with some typical English pessimism.

And then there were England fans like Jordan: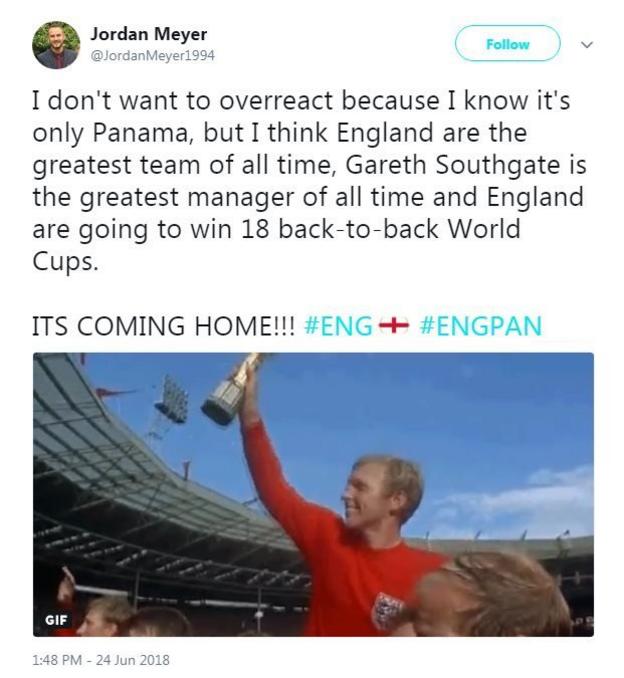 After some slightly, shall we say, "dubious" tactics from the Panama defence, the referee once again pointed to the spot for an England penalty.
Kane stepped up to take his second of the day, having been the man hauled over in the box.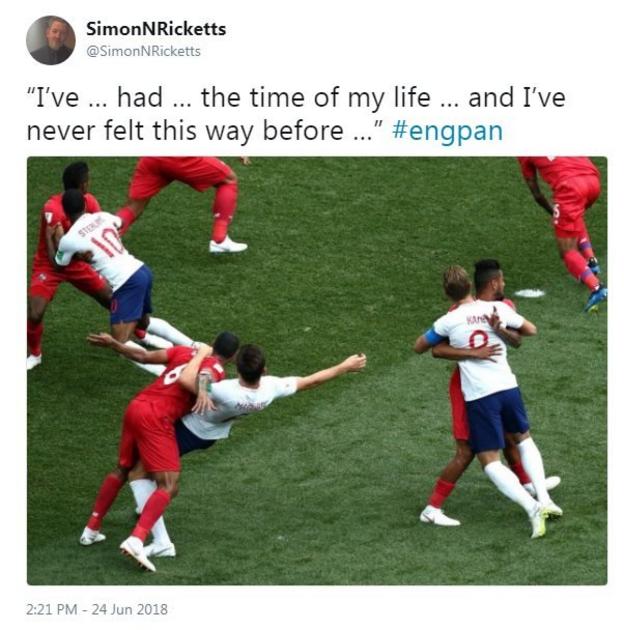 He absolutely lashed it home... again.
5-0 at half time. No, really.
With the nation able sit back in their armchairs or sun loungers for the first time in - well, decades - social media came alive.
The memes began to roll in. One or two challenging for "The Most British Tweet of the Year 2018".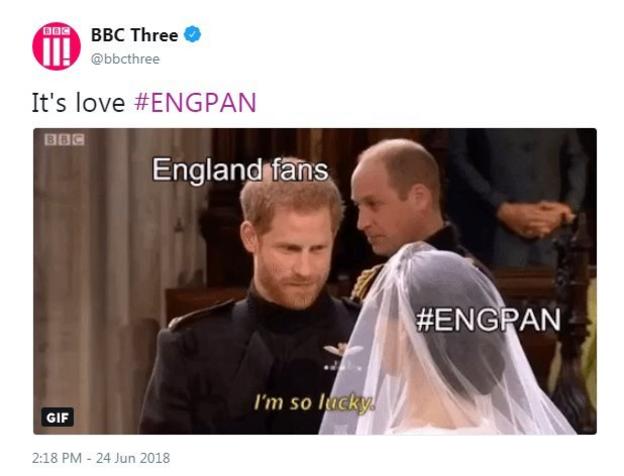 After half-time, England then endured a whole 17 minutes without a goal.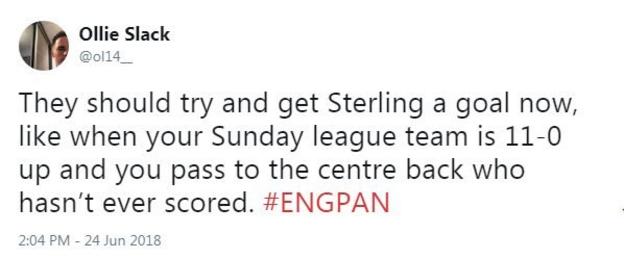 As the clock ticked into the 63rd minute, arise Sir Harry...
Could he become the third England player ever to score a hat-trick in the World Cup finals?
You bet he could. 6-0.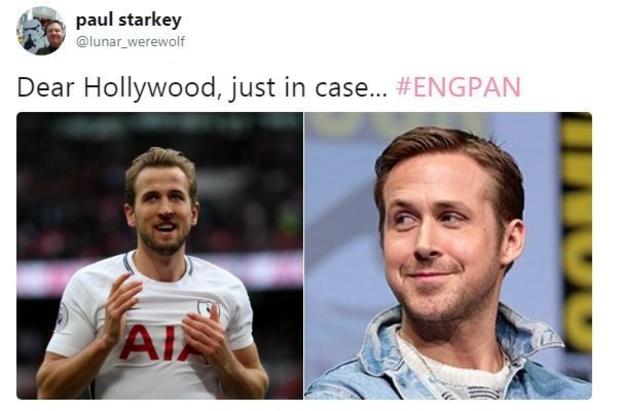 In doing so, he knocked a five-time Ballon d'Or winner off the top of the race for the Golden Boot.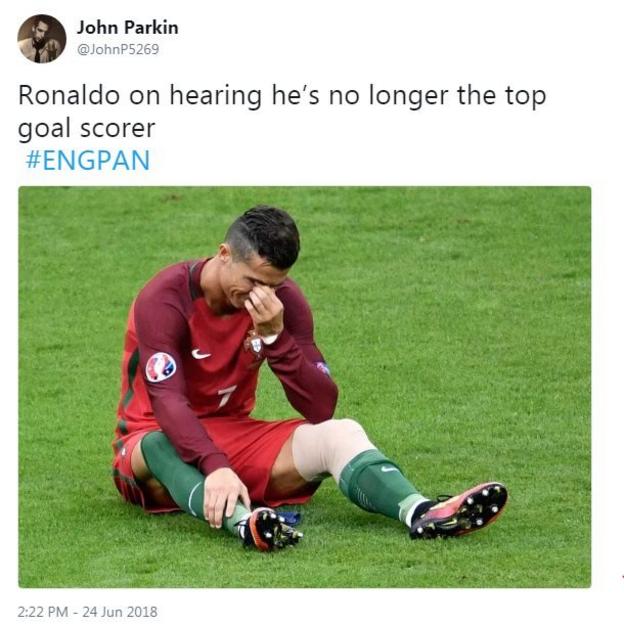 Any more for any more lads?

Well, no more for England but Panama's Felipe Baloy, 37, fancied a bit of history for himself, scoring the nation's first ever goal at a World Cup finals.
6-1.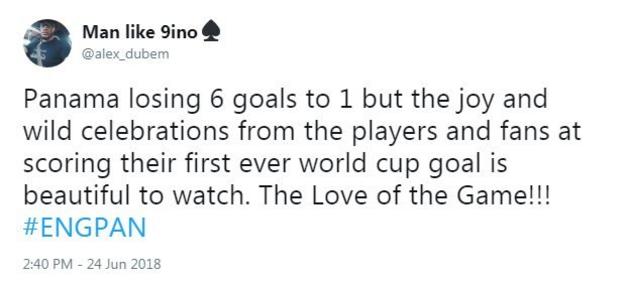 Overall, it was a pretty impressive display from Gareth Southgate's young England squad, who book their place in the knockout stage of the World Cup.