Yeovil Town Ladies to play home games at Dorchester Town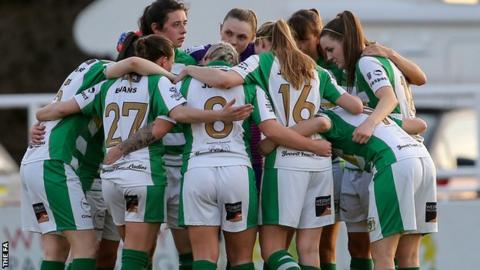 Women's Super League side Yeovil Town Ladies will play home games at Dorchester Town's Avenue Stadium during the 2018-19 season.
The Dorset ground is approximately 20 miles away from the Yeovil men's team's Huish Park home in the Somerset town.
Yeovil will be a full-time side after the Football Association - who run the WSL - introduced new professional criteria for top-flight women's teams.
The club say they will still play "some league and cup games" at Huish Park.
The Lady Glovers had played some matches at Taunton Town and Weston-super-Mare, but Dorchester is closer geographically to Yeovil than both of those venues.
"We are delighted that both Dorchester Town FC and Huish Park are committed to driving forward women's football in the south west," Yeovil Ladies chairman Steve Allinson told the club website.
"Whilst we are of course continuing with discussions to play some games at Huish Park, we also see the benefit of spreading the message across the county and beyond, and are very much targeting Dorchester as a potential area to grow both our fan base and commercial links."
You can now add WSL 1 notifications for line-ups, goals, kick-off, half-time and results in the BBC Sport app. Visit this page to find out how to sign-up.