World Cup 2018: Serbia v Brazil - rate the players
Brazil made it safely through to the last 16 as group winners with a comfortable 2-0 win over Serbia.
You rated Philippe Coutinho highest for the second match in a row but how did you score Neymar and how many Serb players received a higher rating?
See how you rated the players below.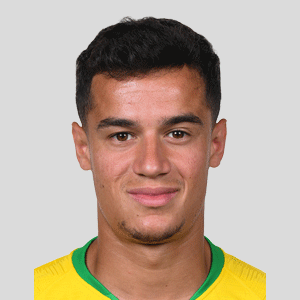 Player of the match
Philippe CoutinhoPhilippe Coutinho
Serbia
Squad number

21

Player name

Matic

Squad number

10

Player name

Tadic

Squad number

20

Player name

Milinkovic-Savic

Squad number

11

Player name

Kolarov

Squad number

9

Player name

Mitrovic

Squad number

1

Player name

Stojkovic

Squad number

22

Player name

Ljajic

Squad number

17

Player name

Kostic

Squad number

15

Player name

Milenkovic

Squad number

13

Player name

Veljkovic

Squad number

2

Player name

Rukavina

Squad number

7

Player name

Zivkovic

Squad number

18

Player name

Radonjic

Squad number

19

Player name

Jovic
Brazil
Squad number

11

Player name

Philippe Coutinho

Squad number

15

Player name

Paulinho

Squad number

2

Player name

Thiago Silva

Squad number

19

Player name

Willian

Squad number

5

Player name

Casemiro

Squad number

6

Player name

Filipe Luís

Squad number

3

Player name

Miranda

Squad number

17

Player name

Fernandinho

Squad number

1

Player name

Alisson

Squad number

9

Player name

Gabriel Jesus

Squad number

22

Player name

Fagner

Squad number

8

Player name

Renato Augusto

Squad number

12

Player name

Marcelo

Squad number

10

Player name

Neymar