Simon Church: Ex-Wales striker investing in future after retirement
By Michael Pearlman
BBC Wales Sport
Last updated on .From the section Wales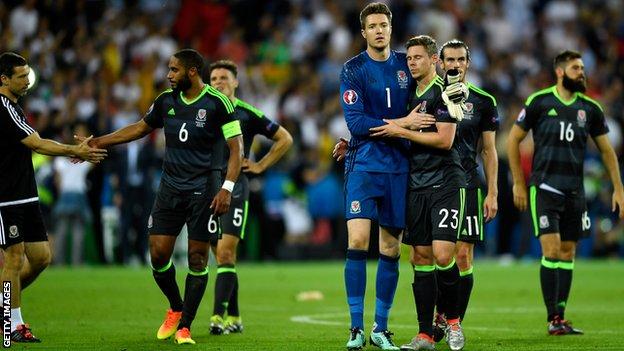 Having hit the heights of playing in the semi-finals of Euro 2016, you could forgive a 29-year old footballer if he felt a little lost after being forced by injury to hang up his boots.
However, former Wales striker Simon Church knows exactly what his next move will be, having already swapped his training kit for a three-piece suit.
He only announced his retirement in May but Church is already pressing ahead with his next career, having set-up an investment firm in his own name which aims to cater primarily to professional sports people.
Retirement 'not yet sunk in'
Church's playing career saw him play for several clubs in England and Scotland, starting at Reading before moves to Huddersfield, Charlton Athletic, Aberdeen, MK Dons, Scunthorpe and most recently Plymouth Argyle.
However, immediately following the euphoria of the 2016 European Championships - when Wales stunned the footballing world by reaching the semi-finals before losing to Portugal - Church signed for Roda JC Kerkrade in the Dutch Eredivisie.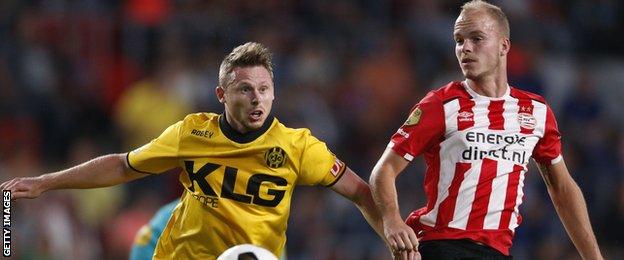 It was in the Netherlands that Church sustained the hip injury that would ultimately end his career, with Church feeling the plastic playing surfaces in the Eredivisie exacerbated an injury he was already managing.
"It hasn't really sunk in yet, I finished at the same time as everyone else at the end of the season but I can enjoy myself now," he told BBC Sport Wales.
"I've had hip problems for years, I've always been okay, never missed training or games, I've always been able to manage it.
"It wasn't until I went to Holland, where they play on artificial pitches, which didn't help it, that it forwarded the process.
"I remember playing in a game against Feyenoord, I took a shot and felt my hip completely go and I couldn't get up.
"I had the opportunity to play in a different country, a different league and then four games in I had to have hip surgery.
"That ruined everything, ruined my plans... it was really, really frustrating.
"From then on, the surgeon basically said I had no cartilage in my hip. I had surgery to try and encourage growth, but it didn't work and then he kind of said to me 'enough is enough, knock it on the head'."
Church says he is learning to live with the hip pain, but says it has led to a change in his lifestyle.
"If I had a kick-about tonight I would definitely be in pain tomorrow morning," he explained.
"It is constant, I walk with a limp at the moment and the doctor has advised me not to play any sport and not to impact it.
"I think it'll make a big change with my body, especially my gut!
"I find myself eating and drinking a bit more and not having to go to the gym. It's nice."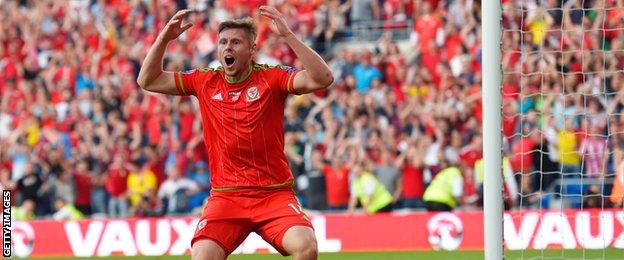 'Trustworthy advice'
Church credits his late father Bruce with his interest in property, which has led to Church building a portfolio from the age of 20.
Now he is looking to help other footballers ensure they will also be financially comfortable when they finish playing.
"I wanted to provide a platform for players to get trustworthy advice and have a platform to invest in their future, both after and during their careers," he said.
"I want to give them an opportunity to be even more financially stable when they finish playing.
"Yes, from a young age my dad always advised me to invest in property. I started quite young at the age of 20 and have been lucky enough to build that up.
"I am lucky to be in a position at 29 that I don't need to worry [financially] about coming out of the game.
"But it made me think about all the players not in that situation and the help that we can give them."
Church admits his switch from practicing penalties to polishing up his property knowledge has been a quick transition.
"It was always the aim for me to do this after I finished playing, albeit probably not as quick as it has come, it has come sooner than first planned," he said.
"Luckily I have two great business partners with lots of experience in the industry and we felt the time was right to push it on now.
"But I think it's going to take a bit of time for me to get used to the fact I am out of the game now."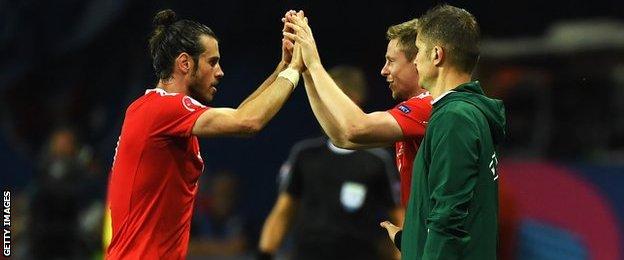 Euro 2016 'a dream come true'
While Church never played in the Premier League, he certainly enjoyed his time in international football, becoming a key part of Chris Coleman's squad that defied the odds at the Euros.
Wales turned to Church after they went behind in the semi-final, as he battled in vain to stop the likes of Cristiano Ronaldo.
"That summer was just amazing - to play in the semi-finals of the Euros was a dream come true," Church said.
"I have been fortunate enough to have lived my dream for 11 years professionally. I have experienced moments you can only dream of when you're a child."