East of Scotland League vote signals exodus of 25 junior clubs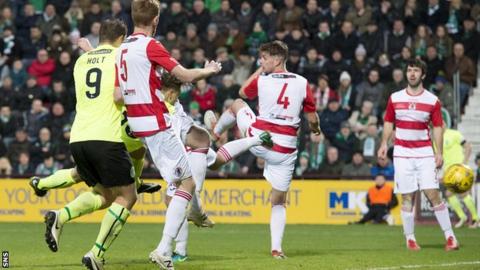 The East of Scotland Football League has voted unanimously to introduce 26 new clubs next season - including an exodus of 25 from the junior ranks.
Among the clubs deciding to leave junior football are East Superleague champions Bonnyrigg Rose Athletic, Linlithgow Rose and and Bo'ness United.
The East of Scotland junior membership will drop from 60 clubs to just 36.
East of Scotland Football League president John Greenhorn described it as a "momentous" time for the region.
Moving into what is effectively the sixth tier of senior football gives the new members a potential pathway into the Scottish Professional Football League via the pyramid system.
West of Scotland junior clubs, who have dominated the Scottish Junior Cup in recent seasons, are watching with interest and Greenhorn expects there to be a similar move by some of the bigger outfits there.
"It could well happen in the west," he told BBC Scotland. "We know there is a demand in the west because we had calls from the west and also further north of the Tay.
"I don't think this is the end of the story. I think it may be the beginning."
The new East of Scotland League will be organised into three "conference-style" divisions with the winners of each playing off to become overall champions.
Greenhorn said the momentum that led to the decision at Thursday evening's extraordinary meeting built up in a relatively short period.
"It all started back in January when Dalkeith Thistle put their name forward," he said. "Then we got another couple in February and that was fine.
"Then a trickle became a stream and the stream became a torrent. We are delighted to have these clubs. We didn't canvass them, they came to us."
Bonnyrigg secretary Robert Dickson says that, while there may be some sadness at leaving the junior ranks, opening up the possibility of reaching the SPFL was just too good an opportunity to turn down.
"We feel the move is to progress the club and we have set the wheels in motion to make a move into senior football," he said. "The club is all about progression and, whether it's on the field or off the field."
Kelty Hearts won this season's East of Scotland League and a play-off to reach the fifth-tier Lowland League a year after making the switch from the juniors.
Musselburgh Athletic chairman Calum Cleghorn says the Fife club's success persuaded his own to follow suit.
"There is no reason at all why we can't get a bit of that pie as well," he said. "We gave them a couple of good games the season before last.
"It's not going to be easy, but the players and management are absolutely up for this, so let's get on with it."
Scottish Junior Football Association secretary Tom Johnson had earlier stressed that clubs needed to give a period of 12 months to leave its set-up.
However, Kelty did not give a year's notice when they left for the seniors.