Bolton Wanderers: Darren Pratley released as David Wheater has contract extended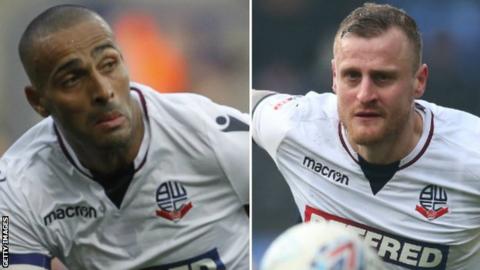 Bolton have released a further three players, including captain Darren Pratley, while David Wheater is among those to have their deals extended.
Former Swansea midfielder Pratley, 33, made 203 appearances for the Trotters after joining in 2011.
Aaron Wilbraham, who scored the goal to keep Bolton in the Championship, has also been let go along with Karl Henry.
Wheater is the club's longest-serving player and will stay for a further year with Mark Beevers and Connor Hall.
All three had options in their contracts, which have been activated by manager Phil Parkinson.
Jeff King, who played three senior games for Bolton, is one of three under-23 players to leave, joining the seven players released on 24 May.