Chelsea: Delay in Stamford Bridge plans will lead to squad investment, says former managing director Christian Purslow
Last updated on .From the section Chelsea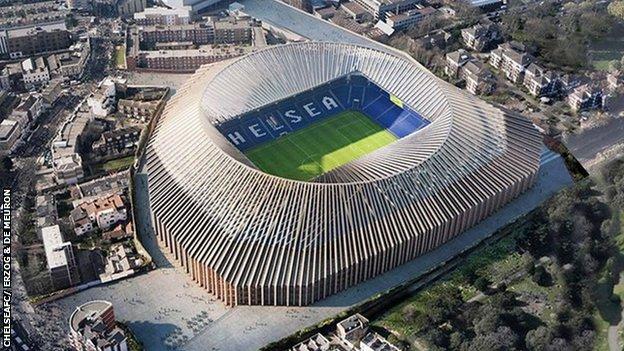 Chelsea's decision to halt plans to redevelop Stamford Bridge will benefit the team, says former managing director Christian Purslow.
Russian billionaire owner Roman Abramovich has put work on the 60,000-seat ground on hold after the estimated cost rose to £1bn and following delays to the renewal of his UK visa.
Abramovich has now reportedly "withdrawn" his visa application.
"I expect a very strong focus now on investing in the team," Purslow said.
Purslow who left Chelsea at the end of the 2016-17 season, said the decision to explore the redevelopment has always been "really marginal from an economic standpoint".
As well as the cost of the work increasing from £500m to £1bn, there have been delays including a dispute with a local family.
Speaking to BBC Sport, Purslow added: "They have decided to bite the bullet and say this is not the right time to pursue this project.
"I was not surprised at all. Concentrate their resources on the playing side of Chelsea and I think Chelsea fans will be delighted that that is the priority for the foreseeable future."
Chelsea ended the Premier League season in fifth, 30 points behind champions Manchester City.
'A very smart business decision'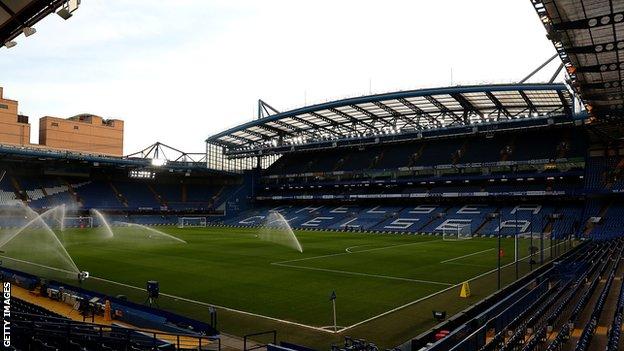 The current capacity of Stamford Bridge is just over 40,000, with Purslow predicting the extra 20,000 seats would mean a further £40-50m per year in revenue.
However, he says what they miss out on in extra revenue will be dwarfed by television and prize money.
In February, the rights to show Premier League games from 2019-2022 were sold for £4.464bn - with two live packages still to be sold.
"A £1bn real estate project in central London, given everything that is happening in the economy and the political situation, does not feel a good use of Roman's capital," Purslow said.
"I do not think in any way, shape or form you can leap from that and conclude that, for example, that investment and focus on the team will be reduced."
'It is a slight worry' - analysis
Former Chelsea forward Pat Nevin on BBC Radio 5live
If you look around the rest of the Premier League, everyone else is growing the size of their stadium. Arsenal, Manchester City and Manchester United all have much bigger stadiums and you need that income if you are going to make the sort of money to make you competitive.
Roman Abramovich and Chelsea have made it clear that they are trying to live within their means to some degree and they have done a decent job at that.
So to do that, without depending on Abramovich, they have to make sure they have a bigger stadium, and if they haven't got a bigger stadium, it is going to be hard to compete.
It is a slight worry, but I don't think it is the end of the club, and the plans are on hold and not completely shelved for the long term.