Cliftonville: Winchester and Cosgrove leave Reds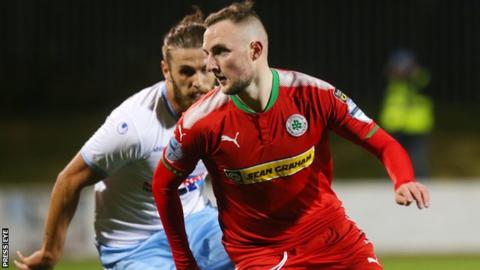 Cliftonville have parted company with midfielder Jude Winchester and full-back Tomas Cosgrove.
Cosgrove, 25, was part of the squads that lifted back-to-back Irish Premiership titles in 2013 and 2014 but will not be holding talks to renew his contract.
Winchester leaves the club by mutual consent having arrived at Solitude from Kilmarnock in 2014.
The Reds have agreed new contracts with Jay Donnelly and Levi Ives.
It is unclear where Cosgrove and Winchester are likely to go, but Championship side Larne are among those reported to be interested in the players.
Donnelly, a product of the club's youth set-up, enjoyed a productive season in front of goal netting 25 times.
Full-back Ives has made 160 appearances for the Reds since joining from Torquay United in October 2015.