Arsenal manager search: Mikel Arteta likely but Massimiliano Allegri still in mix?

By David Ornstein
BBC Sport
Last updated on .From the section Arsenal366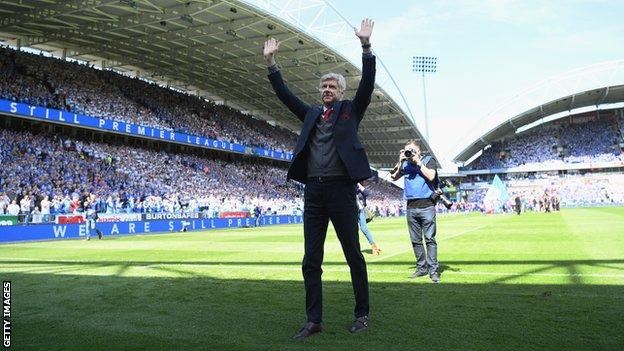 Arsenal's hunt for a new manager goes on.
The Spaniard is one of the candidates the club is looking at. Former skipper Patrick Vieira has been contacted, while ex-Barcelona coach Luis Enrique and Juventus manager Massimiliano Allegri have also been linked.
So what is the latest situation in the search for a new boss at Emirates Stadium?
Lots of talk - but is the job Arteta's for the taking?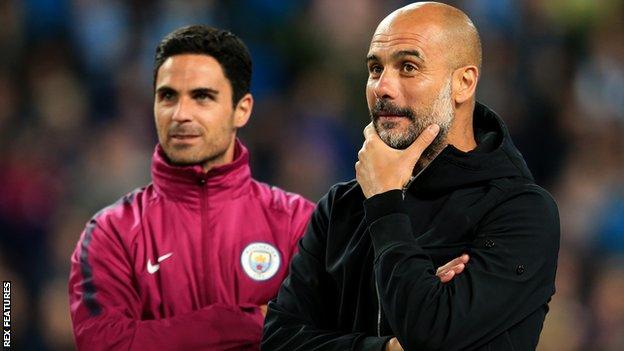 Arsenal's priority from the moment Wenger announced he would be leaving at the end of the season after nearly 22 years in charge has been to lead a comprehensive recruitment process.
Wenger came close to departing a year ago and Arsenal's subsequent travails made it increasingly likely he would go this summer, so they are sure to have been surveying the managerial market for some time.
In the interim period that market has changed - and so has the make-up of the Gunners' hierarchy - but they would have had a clear idea of who they wanted to talk with.
While it is possible that discreet scouting, due diligence and enquiries to establish potential interest and availability may have been conducted while Wenger's future was undecided, out of respect I do not think any significant moves took place behind his back.
That meant the club missed the chance to pursue a coach they admire in Thomas Tuchel. The German viewed Arsenal as his perfect destination but could not afford to wait until the Wenger situation was resolved and potentially lose the opportunity to join Paris St-Germain.
The problems between Tuchel and Arsenal's head of recruitment Sven Mislintat from their time together at Borussia Dortmund were repairable, but Tuchel accepted PSG's offer to replace Unai Emery to end any idea of him joining the Gunners.
Whether or not the reported interest in Germany boss Joachim Low was genuine, it would never have materialised because he was always planning to sign a new contract with the national team.
Meanwhile, and for various reasons, the likes of Diego Simeone of Atletico Madrid, former Barcelona manager Luis Enrique, three-time Champions League winner Carlo Ancelotti and Celtic's Brendan Rodgers were never seriously considered.
There is, though, said to have been enormous interest in the vacancy and after a long list was reduced to a shortlist, Juventus coach Allegri, Manchester City assistant Arteta and New York City boss Patrick Vieira emerged as the leading contenders.
Arteta and Vieira were definitely spoken to and - whether directly or indirectly - Allegri was too.
In this tightly guarded process it is unclear if - and to what extent - there was contact with Julian Nagelsmann of Hoffenheim, Belgium assistant Thierry Henry, outgoing PSG boss Emery and Monaco's Leonardo Jardim.
What we do know is that Arsenal have held formal interviews and in-depth negotiations.
Their hope is to make the right decision, rather than a quick one. They insist the new man will continue the values instilled by Wenger, play exciting and progressive football, represent Arsenal well and integrate young players.
Arteta is the frontrunner - he wants the job and there is a feeling among staff that he is set to get it - but while it would seem Vieira has drifted out of contention, whispers persist that Allegri remains in the mix.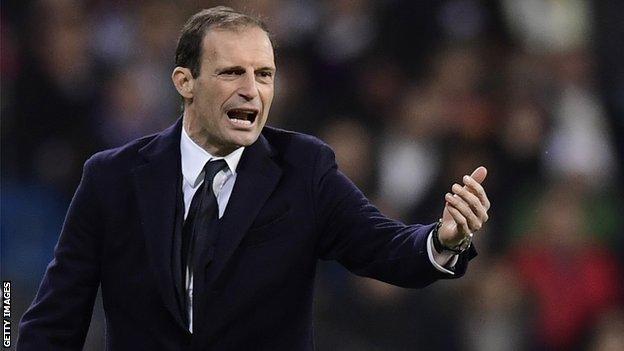 How has the club's new structure impacted the manager search?
Chief executive Ivan Gazidis is overseeing a major overhaul of Arsenal's sporting operation.
In the past year, Mislintat has arrived as head of recruitment, Raul Sanllehi as head of football relations, Huss Fahmy as contract negotiator and Darren Burgess as director of high performance.
Former captain Per Mertesacker will take over as academy manager this summer, joined there by ex-Gunners midfielder Freddie Ljungberg in a role still to be decided.
So a framework has been created to prepare for life after Wenger - and now the Frenchman is gone, many of his longest-serving lieutenants have followed.
Contract and transfer negotiator Dick Law and chief scout Steve Rowley had already moved on before Wenger's sidekick Boro Primorac, first-team coach Neil Banfield, goalkeeping coach Gerry Peyton, fitness coach Tony Colbert, equipment manager Paul Johnson and head of medical services Colin Lewin were all released.
There have also been major structural and intellectual developments at the youth training base at Hale End and the senior one at London Colney as the hierarchy attempt to transform Arsenal back into a competitive force.
Contrary to popular opinion, it is consistently reiterated by the club that American owner Stan Kroenke is desperate for success and it might not be coincidental that a lot of the changes have come as his son, Josh - a fellow director - has spent a greater amount of time around Arsenal, become a more visible presence and exerted increasing influence.
In a divergence from the previous regime - Wenger retained total power over football matters and built the surrounding structure around himself - Arsenal will now adopt a continental model. The day-to-day power will be held by the leadership group, they will define the structure and a head coach must slot into it.
The search for Wenger's successor is the responsibility of Gazidis, aided by Sanllehi and Mislintat, and they will present their recommendation to the board for approval; Fahmy is handling all contract matters; and Burgess is carrying out most of the technical changes, particular on the medical side.
Are fans and the club on the same page?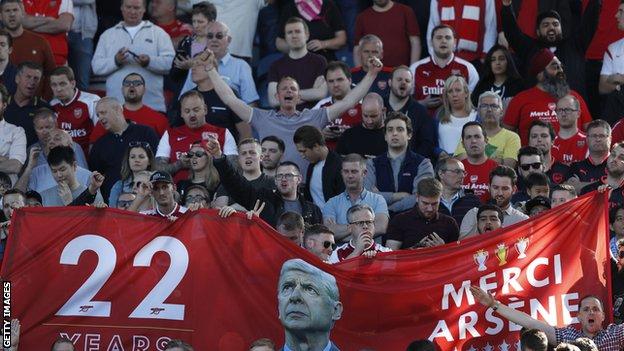 In addition to the criteria Arsenal are seeking from their next manager, Gazidis said the club need to be "open-minded" and "brave".
He pointed out that Wenger was hardly a household name when he joined in 1996, adding: "That doesn't mean we have to make another appointment that not everybody is thinking and talking about, but it does mean we need to be bold and get the person we believe is the right person."
The implication is that the Gunners are not averse to taking a gamble, which theoretically is what somebody of Arteta's minimal experience represents compared to the likes of a proven Allegri.
Gazidis is known to rate Arteta extremely highly and you sense the chief executive would have no hesitation about placing him at the helm.
This contrasts with the feeling among sections of the Arsenal support, where the reaction to the Spaniard's candidacy has been mixed.
There would be fewer reservations over an Allegri-type appointment, which would undoubtedly generate more initial excitement and help galvanise a fanbase that became divided and apathetic towards the end of Wenger's reign.
That said, of those who have emerged as the most credible options, none would receive a hostile reception. There was sufficient clamour for change so the new man will be given a fair crack.
A prospective concern for Arsenal's hierarchy is that with power comes accountability and the removal of Wenger strips them of a shield that had provided such robust protection for so long.
That is one of several reasons why it is so important to get this appointment right.
The relationship between the fans and hierarchy is not good. If this goes badly and the supporters are further angered and alienated, then trouble looms.
The other big question - how much will the new boss have to spend?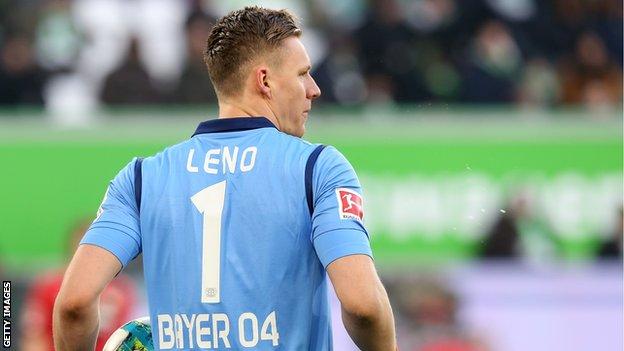 We are told Arsenal have a budget for the summer transfer window of around £50m.
Of course, that can be bolstered by the proceeds of any sales but, if true, it is meagre in comparison to their rivals.
So 'big-name' signings are unrealistic and they will have to be creative and maximise the connections and experience that Mislintat and Sanllehi bring.
There is a perception that a lack of finance is among the factors contributing to an apparent struggle to lure a manager of Allegri's calibre, though Arsenal reject this and are adamant their job is one of the most attractive in world football.
It is understood player recruitment was an area discussed with interviewed candidates and therefore any signings made before or after the appointment will supposedly have the incoming manager's blessing.
As per the continental model, Arsenal's new head coach will contribute to recruitment decisions and retain the power of veto, but unlike in the past he will not be the only voice that matters.
Mislintat will lead the search and pursue agreed targets, with Sanllehi charged with closing the deals.
The acquisition of centre-back Konstantinos Mavropanos and forward Pierre-Emerick Aubameyang in January was largely the work of Mislintat, a sign of things to come.
Arsenal are reportedly in the hunt for a new goalkeeper, centre-back and holding midfielder.
Among those they have been linked with are Bayer Leverkusen keeper Bernd Leno, Borussia Dortmund defender Sokratis Papastathopoulos and Nice midfielder Jean-Michael Seri.
In the effort to raise additional funding, exit speculation has focused on defender Hector Bellerin and midfielder Aaron Ramsey.
What about Wenger? Is he enjoying the time off?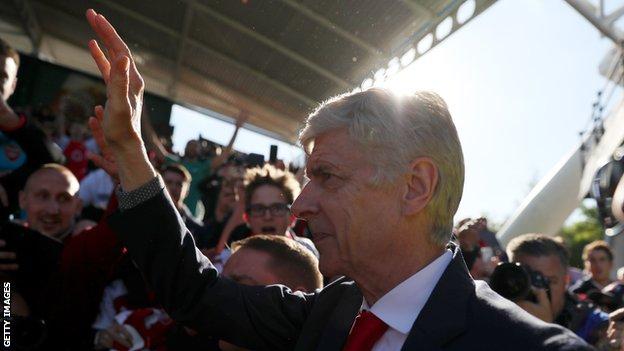 Wenger said his goodbyes when they squad returned to London from Huddersfield following Sunday's last game of the Premier League season.
He travelled to France on Monday to fulfil some media commitments and will return to London Colney only to tie up some loose ends and clear his office, although most items have already been given away by the 68-year-old outgoing boss.
Some colleagues are expecting to see him for one final time on Monday, but that may be difficult considering it is highly possible the new manager could be announced next week.
Wenger was flooded with gifts and mementos to mark the end of his 22-year tenure. However, what meant more to him than any of them was an invitation from the players to join them at their end-of-season dinner.