Chris Keogh: Paralysed footballer sets new sporting focus after freak football injury
By Owen Phillips
BBC Sport
Last updated on .From the section Football
Amateur footballer Chris Keogh was meant to be two days into his new job in the city. Instead, he was making a list which included planning how he could get himself dressed, how he was going to approach his rehabilitation and how quickly he could win Paralympic gold.
Following a night of "crying like a baby", the list felt like the starting point for his new life.
It was the morning after Keogh, 27, was told he was paralysed from the chest down having dislocated his neck in a freak accident playing the sport he loves.
'They saved my life'
"It was a typical Saturday league game," he told BBC Sport.
"I jumped up for a header like I have a million times and the next thing I am on the deck and my whole body has gone into pins and needles and I can't feel my lower half.
"The ref rushed over and also a junior doctor on the other team who told the ref to apply pressure on my neck.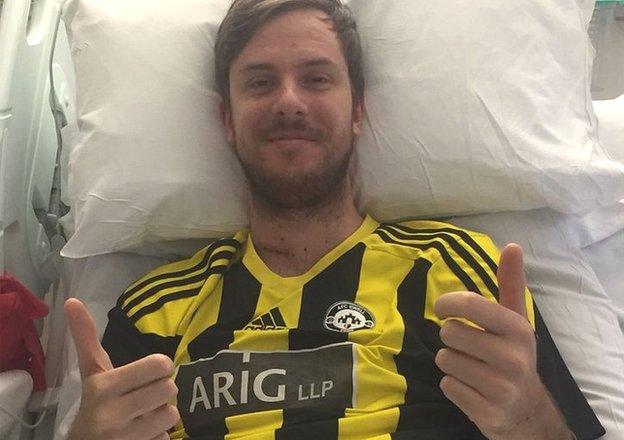 "I would have definitely tried to move or tried to get up. Thankfully they did not let me. I remember begging them to stop applying pressure because I was in so much pain and he refused.
"I have no doubt they saved my life and also prevented the injury being even worse."
Keogh, from Redhill in Surrey, had dislocated his neck in three places playing for AFC Ewell against Merton Social FC and had metal bolts inserted during a six-hour operation at St George's Hospital in Tooting, London.
The injury happened on 14 April and within four days he was told it would be a "miracle" if he were to walk again.
Keogh still has use of his arms and hands, as well as his neck and shoulders.
The night he was told was "horrendous" but the widespread support has been "astonishing".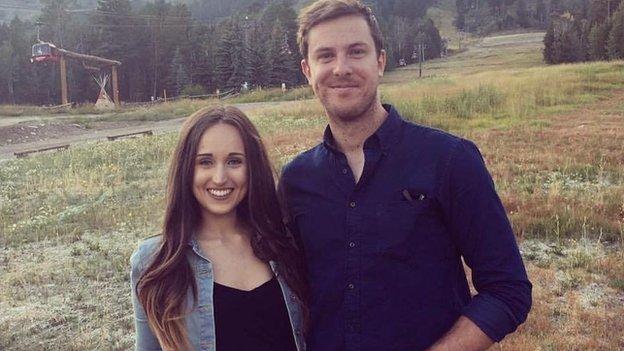 It meant that, by day five, his "positive list" was taking shape.
"There is no point moping around. It doesn't help anyone," Keogh said. "This is where I am and I have to make the most of it.
"The club have been incredible. All 22 team-mates had been to see me within a few days and my girlfriend Daisy had to organise a waiting list because so many people wanted to visit.
"I have good days and bad days but the outreach from the football community at AFC Ewell, my friends, mum and dad [Carol and David], my family and Daisy has helped me turn a period of misery into joy when I needed it most. It's been overwhelming."
Star turns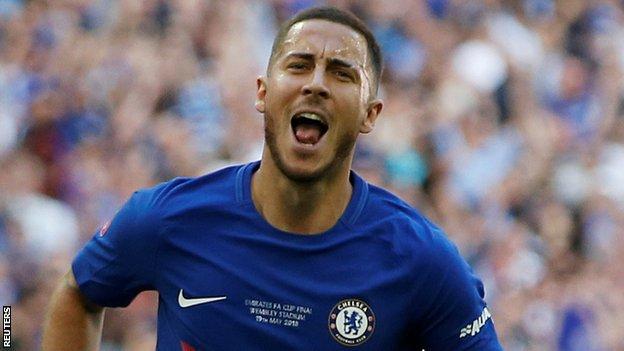 Superstars including Chelsea's FA Cup match-winner Eden Hazard and Manchester United manager Jose Mourinho have sent video messages.
And those, along with the support from all the various teams at AFC Ewell, the club he has played at for six years, have meant the world to him.
"When I was getting a bit teary or really upset, I would watch one of the videos and it would put a huge smile on my face," Keogh said.
At 6ft 6in tall, Keogh's custom-made wheelchairs do not come cheap at about £6,000, and his house will have to be specially adapted. Donations and various events have already raised more than £25,000.
"The club couldn't have done any more," Keogh added. "They have been fantastic. The messages and support gave me the determination to get through and think about the future."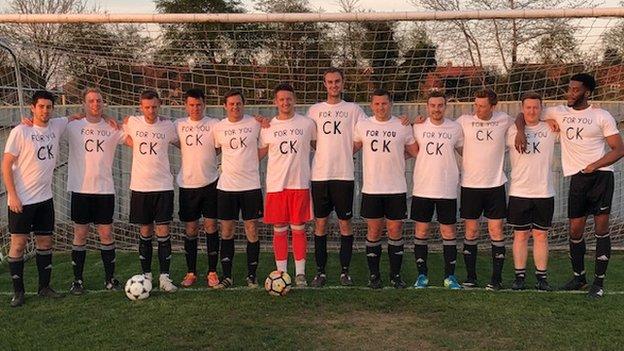 The immediate future will see him head to a specialist spinal rehabilitation centre in Stanmore, Middlesex, where he will spend up to six months adjusting to life in a wheelchair.
Longer term, the sport-obsessed Chelsea fan is plotting a new sporting career.
"Football has always been my passion," he explained. "I played four times a week but I love all sport.
"I'm gunning for a gold medal at the 2024 Paralympics, ideally in the swimming pool, but I will see how the rehab goes and what I can throw myself into.
"If there is wheelchair football I will go for that. But I want to accomplish something."
But there was still the issue of his new job at PricewaterhouseCoopers in London, which he was due to start on 16 April.
"They have been incredible," Keogh said. "My dad was in contact with them and they have supported me financially through so far and we will be discussing the options open to me in the coming weeks.
"It's been a massive weight off my mind."

Adam Williams, who went to school with Keogh and is a team-mate as well as player-manager of AFC Ewell's Saturday seniors side, said his good friend's "bravery, outlook and mental strength is amazing".
The 27-year-old said: "The first time I saw him it blew me away.
"I thought I would be crying my eyes out, but I felt so much better for seeing him. He is always the guy who's a bit of joker and nothing had changed.
"All the support he has had is testament to what a great guy he is. Anyone who knows Chris will know he is one of the most determined people you could meet."
'Good touch for a big man'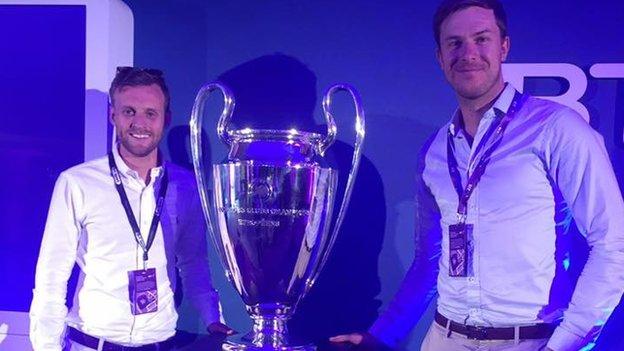 As with many footballers, retirement has quickly led to some somewhat exaggerated talk of on-pitch achievements.
Centre-forward Keogh, who describes himself as a "5ft 2in Spanish football whiz stuck in a target man's body" on his Twitter profile, was keen to be remembered as the "club's record goalscorer" in any write-up.
His request was met with a hearty chuckle by manager Williams.
"That's pushing it more than a little bit. He scored about one in three I reckon. We call him our Peter Crouch," Williams said, referring to Stoke City's giant former England striker, who was one of the many stars to send Chris a message.
But the famous cliche of "having a good touch for a big man" was as close to praise as Keogh got from his mate.
Your true friends come good in times of trouble, but there are limits.