La Liga: Eleven Sports gain TV rights from Sky in three-year deal
Last updated on .From the section European Football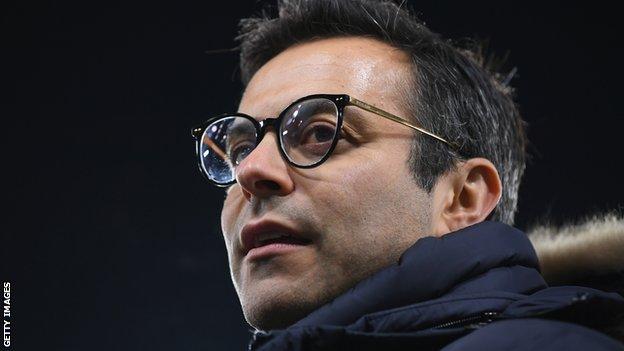 Sky have lost the live TV rights to show La Liga matches in the UK and Ireland after Eleven Sports secured an exclusive three-year deal.
It brings to an end Sky's 20-year association with the Spanish league's top flight.
Founded in 2015, Eleven Sports is owned by Italian Andrea Radrizzani, who became Leeds United chairman in 2017.
The partnership will begin from the start of the 2018-19 season and run until the end of the 2020-21 campaign.
"Eleven Sports are an excellent partner for us in various markets across Europe and we are delighted to have the opportunity to work with them in the UK and Ireland - important markets for us in which La Liga is very popular," said Javier Tebas, president of La Liga.
Eleven Sports is also established in several other European countries including Poland, Belgium, Luxembourg and Italy, as well as in the USA, Singapore and Taiwan, with rights including Serie A, Bundesliga, Ligue 1 and Formula 1.
The broadcaster must now decide how it will show the competition in the UK.
Its 'over the top' rights, mean it can broadcast online via a website or app for subscribers, as it does in Italy.
Alternatively it might consider setting up its own channel in the UK to show La Liga or exercise the right to sub-license particular La Liga games to other broadcasters.