Arsenal: Why Atletico tie will make or break Gunners' future - Alan Shearer

By Alan Shearer
Match of the Day 2 pundit
Last updated on .From the section Arsenal

People are wondering who Arsenal will go for as their next manager but a more pertinent question is probably, who will want to succeed Arsene Wenger in the summer?
There will be a queue a mile long to get the job, but it might not include the big names the Gunners supporters want.
Two of the biggest factors that will decide how attractive the club is are how much money will be available to spend on players, and whether the club is in the Champions League next season.
That is why getting through Thursday's semi-final against Atletico Madrid and keeping alive their hopes of winning the Europa League is so important, not just for Wenger in his farewell campaign but for the club's future too.
Champions League football always makes it easier to sign the better players but for Arsenal it will also help them get the manager they want.
So the Atletico game will not just make or break Arsenal's season, it will also affect their summer.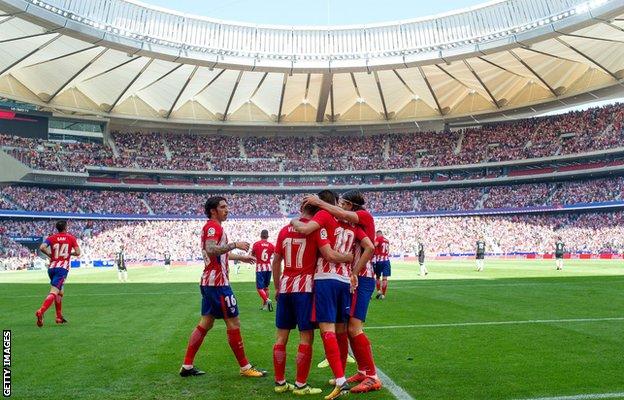 This is a huge week for them but clearly it will not be easy. They need to score to have any chance of making the final and you only have to look at Atletico's home record in La Liga, where they have conceded only four goals in 17 matches in 2017-18, to see how tough a task they face at the Wanda Metropolitano.
We also saw how solid the Atletico defence is in the first leg at Emirates Stadium last week.
I know the Gunners still had chances in that game against 10 men and should have put more goals away, but it is going to be much harder for them in Spain.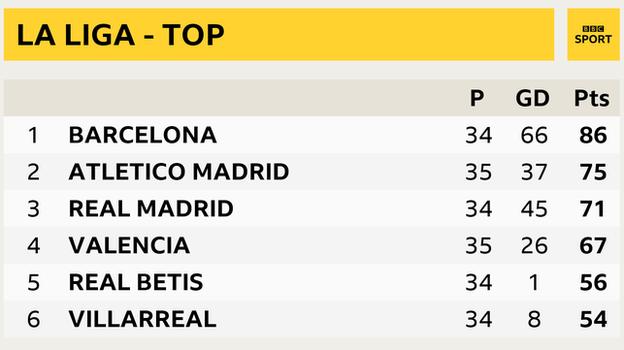 Arsenal's away form in Europe, which is where they have been fielding their strongest teams, is much better than it is on the road in the Premier League, where they have now lost six games in a row.
So I would not write off their hopes of making the final - but at the same time I would not be putting any money on them getting through.
£50m will not get Arsenal much in the transfer market
It is a little worrying to read reports that the Gunners will have a transfer budget of only £50m this summer.
I don't know if that is true or not but, if those figures are accurate, it will not buy them an awful lot.
If they want to start challenging for the title again they will need to sign five or six quality players and, individually and collectively, they will cost a heck of a lot more than that.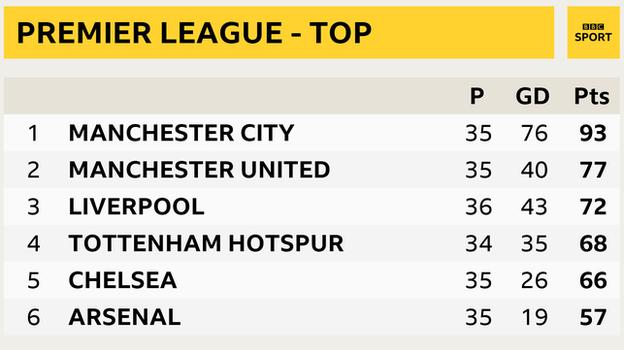 It is not as if the new manager will have nothing to work with in the squad he will inherit, and Arsenal have some talented young players too.
But some areas of that squad need a lot of work - the defence, for example - and they will not be able to fix that on the cheap.
We know what the going rate is for top defenders because we have seen what Liverpool paid for Virgil van Dijk in January, and how much Manchester City spent on full-backs Kyle Walker and Benjamin Mendy last summer.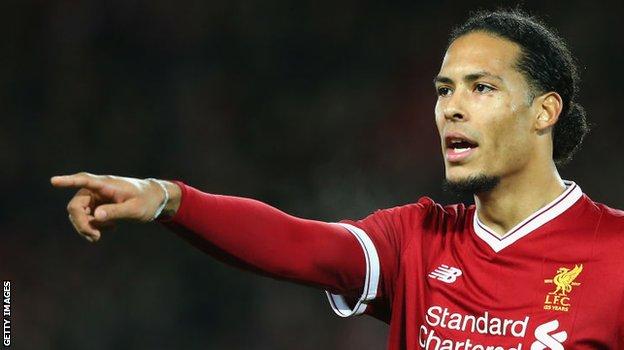 That is how much the top players cost, but it might not be an issue for Arsenal if they don't qualify for the Champions League because those kind of players might not want to join them anyway.
Wenger's final Old Trafford visit will not live long in the memory
I can understand why Wenger's priority is Thursday, and that was reflected in the team he put out in his side's 2-1 defeat against Manchester United on Sunday.
There were times in the past 22 years under Wenger when Arsenal going to Old Trafford was the most intense occasion of the Premier League season but his final visit there as Gunners boss was very flat, and produced a game of poor quality.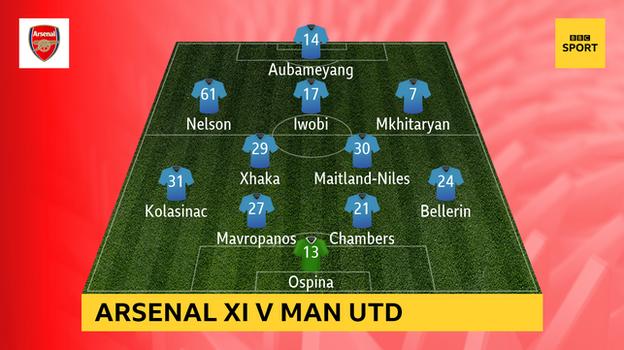 The warm reception Wenger got from Jose Mourinho, Sir Alex Ferguson and the United fans before the game was a nice show of respect and the right thing to do but I think Wenger hit the nail on the head afterwards when he said: "It shows that, once you are not a danger anymore, people love you."
Arsenal are certainly not as good now, or offer as much of a threat to United, as they once did under Wenger.
You could not compare their team on Sunday - or in any other game this season - to the side he sent out to win the Premier League title at Old Trafford in 2002, for example.
The youngsters Wenger put out did all right, and Ainsley Maitland-Niles and Konstantinos Mavropanos were probably the pick of the bunch, but it was not a display, or match, that will live long in the memory.
I expected to see a bit more from United because of the type of team they were up against, but instead Mourinho's side put in a typical sort of performance that we have seen from them this season.
By that I mean they have often got a win without playing particularly well or without it being a very exciting match, and Sunday was a perfect example of that.
I am not sure they deserved to beat Arsenal but Mourinho found a way of getting that result.
He sent Marouane Fellaini on to get on the end of balls into the box because that is what he is good at and that is what has won them the three points in the end.
Winning games when they have not played well is not a trait we have seen much of from Arsenal this season, but Thursday would be a good time to start - so much depends on them getting the right result this time.
Alan Shearer was speaking to BBC Sport's Chris Bevan.