Fifa experts give Morocco 2026 World Cup bid mixed review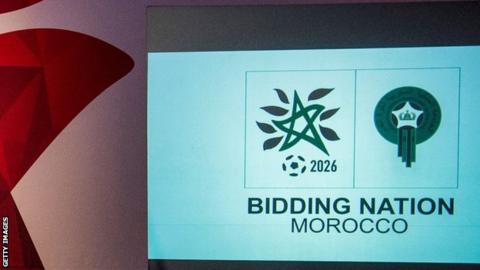 Fifa experts will make a second visit to Morocco next week after expressing some concerns over hotel capacity and stadiums earmarked for the North African nation's bid to host the 2026 World Cup.
It follows last week's four-day trip by Fifa's evaluation group ahead of the vote for the 2026 hosts on 13 June.
Despite the concerns raised, the Fifa task force was "very impressed by the Moroccan bid", the president of the Morocco 2026 bid, Moulay Hafid Elalamy said.
The group visited five cities "and noticed some deviations from the initial planned programme," Elalamy added, saying the working group "asked questions about reliability of accommodation projections...and the plans for the transformation of stadiums."
Elalamy insisted that the group showed "admiration for our dossier" but "made some remarks about the non-compliance of some of the stadiums. Our experts are in discussions with Fifa."
"So next week, Fifa will send to Morocco experts to talk to us about possible solutions for accommodation and stadiums," said Elalamy, who welcomed "reciprocal satisfaction during talks".
Morocco is up against a joint bid from the United States, Canada and Mexico to host the 2026 World Cup.
The North African nation has bid four times in the past for the World Cups of 1994, 1998, 2006 and 2010.
For their fifth attempt, they are planning 12 hosts cities and 12 stadiums.
The African continent has hosted the World Cup just once - in South Africa in 2010.