James Chester: Wales defender to miss Mexico game for his wedding
Last updated on .From the section Welsh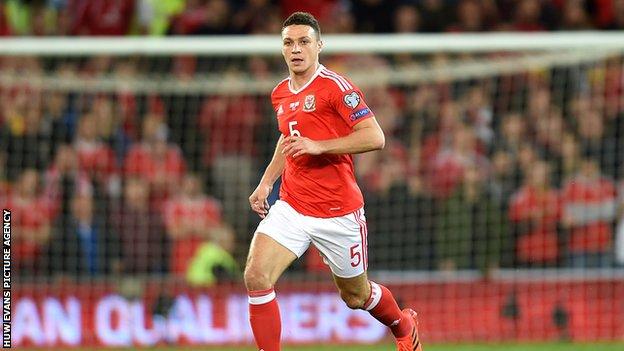 James Chester will miss Wales' friendly with Mexico thanks to a more important personal match - his wedding.
The Aston Villa defender could face a busy season finale with a possible Championship play-off final on 26 May, a day before he marries partner Rea.
The 29-year-old said Wales manager Ryan Giggs knows he is unavailable for the Mexico game in Pasadena on 29 May.
"I have ruled myself out of that one," said Chester. "It'll be hectic if it was to go through the play-off route."
He added: "I tried to book the wedding between maybe going to the World Cup and the Championship season.
"But luckily I had my wits about me to know when the play-off final was - so that took the stress out of it a little bit.
"I think there is a Wales camp for a few days in the north of Wales [before the Mexico game] so if I have the opportunity I will go there and see how things are going."
Chester played in both of Giggs' two games as manager at the China Cup - a 6-0 victory over the hosts, followed by a 1-0 defeat by Uruguay in the tournament final.
The centre-back has been a consistent performer for his country since being given his debut by Chris Coleman in the friendly against the Netherlands in 2014.
But having played in the Euro 2016 finals, he believes there are more exciting times ahead under Giggs.
"I am really looking forward to it. There is a slight change in the way he wants us to play, certainly when we don't have the ball, he wants us to press and win the ball back as quickly as possible," said Chester.
"I think we saw some of that in the China game. Against better opposition in Uruguay we obviously need to work a bit more on that.
"The set-up has not changed that much. Osian Roberts [Wales' assistant coach] is still there, so the way we trained and the meetings that were planned were very similar, there was nothing alien. I am really looking forward to seeing how it goes."
Chester aiming for a Premier League return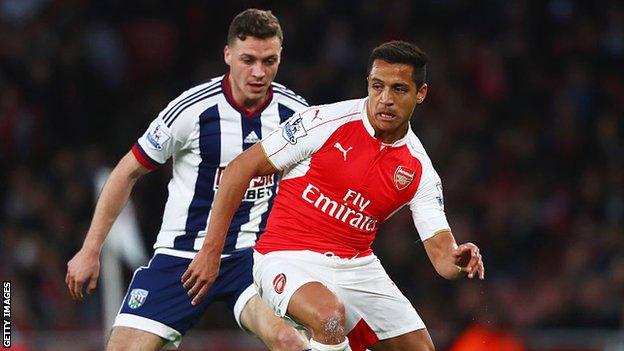 Wales kick off their Uefa Nations League campaign on 6 September against the Republic of Ireland and, by then, Chester hopes to be a Premier League player again.
Former Manchester United trainee Chester joined Villa from West Bromwich Albion in August 2016, having made only nine top flight starts in his one season at the Hawthorns.
"Having had my spell at West Brom, I just wanted to play football," said Chester.
"But having done that for two seasons at this level, the Premier League is somewhere I want to be and there is no better way to do that than being promoted with the club you are at."
Having been hailed by Welsh fans for his international performances, Chester understood the club loyalties came first as Aston Villa beat Cardiff City 1-0 in the Championship promotion race on Tuesday.
"I have had a couple of messages over social media over the last few weeks saying if we finish above Cardiff they will stop supporting me, which gave me a chuckle," said Chester.
"But I think they are still in a really strong position to get that second spot. They are the second most consistent side all season, so I wished all the lads luck for the run-in."
As for Villa's prospects, Chester said: "Hopefully we play like we have done [against Cardiff] and in the performance against Wolves here, we are a threat for anyone.
"It is just that little bit of a lack of consistency we have had through the season which is perhaps making the top two difficult for us.
"But if we have to go through the play-off route then I am not sure too many teams will want to play against us."