'I would be proud to play for GB team', says Scotland's Kim Little
By Amy MacBeath
BBC Sport Scotland
Last updated on .From the section Women's Football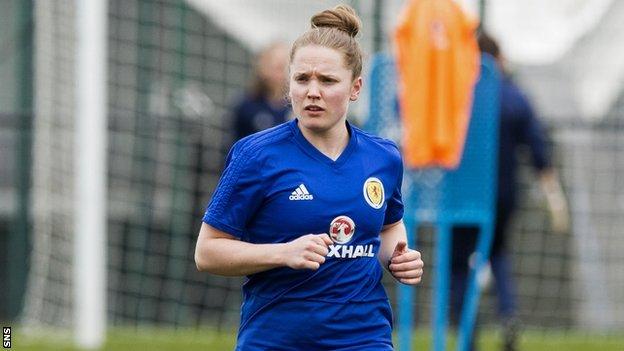 Scotland's Kim Little would be in "full support" of a Great Britain team competing at the Tokyo 2020 Olympics.
The Arsenal midfielder, 27, was one of two non-English players selected for the 18-woman squad for London 2012.
The Scottish FA are believed to oppose the resurrection of a GB women's football side at the next summer Games.
"I've always said from the 2012 Olympics and before that I would be very proud to compete for Great Britain," Little told BBC Scotland.
"It was one of the best experiences of my life."
Baroness Sue Campbell, the Football Association's head of women's football, is "confident" a women's football squad will represent Team GB in Tokyo.
Campbell claimed the home nations were "really supportive", but the BBC has learned the SFA would be against its players participating.
There are concerns a united team would put the independence of Scotland, Northern Ireland and Wales at risk with world governing body Fifa.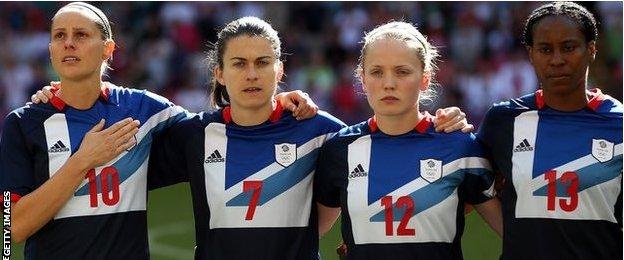 The London Games were seen as a one-off, but Little has voiced her disappointment that GB did not compete at Rio 2016, believing their presence would enhance the game in Scotland.
Euro absence
The midfielder, who has won 122 caps, was sidelined for Scotland's first appearance at a major tournament finals.
The former FA player of the season and two-time Premier League winner helped her country reach the 2017 European Championship, but an anterior cruciate ligament injury ruled her out of the tournament.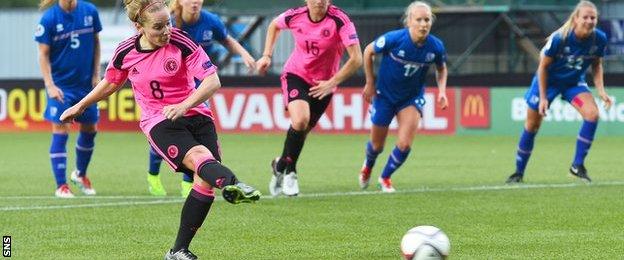 "I had an initial five minutes where I was a little bit sad at not being able to play at the Euros with some my best friends, with my family there," Little said.
"But apart from that I was really positive. When you get injured the only thing you can do is work hard to get back.
"Yes, it was disappointing to miss it but these things happen in sport, so you just move on and I'm excited to be back."
'Another step up'
Little has now completed her club comeback, earning the player of the match award as Arsenal beat Manchester City in the Continental Cup final, and her international return in Scotland's World Cup qualifying loss to Switzerland last week.
Since she last played for Scotland, Shelley Kerr has replaced long-serving Anna Signeul as head coach.
Little and Kerr played together at Hibernian, and were reunited at Arsenal, where with Kerr as manager the club won the 2013 Women's FA Cup.
Several experienced campaigners, including Olympic colleague Ifeoma Dieke, former captain Gemma Fay and Leanne Ross, have now retired, making way for an influx of new faces.
"I've come into a new team now so it's a little bit of a different environment, so just finding out and working with some new people which I'm looking forward to," said Little before Tuesday's game against Poland.
"It's a younger squad than it's been since I've been in over the past 10 years.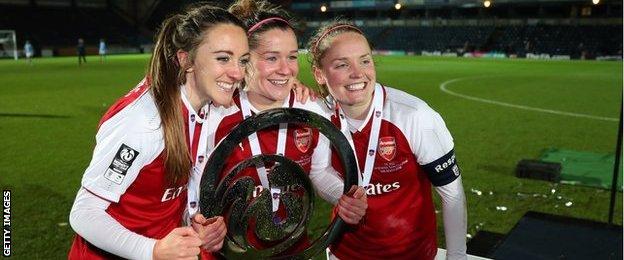 "A lot of the players are physically more competitive because they're playing professionally, which makes it harder to gain a place in the team and provides more competition.
"But we all thrive on that. So it's only a positive.
"The World Cup would be another step up and we're definitely in a group where we should be pushing to qualify."