Liverpool 3-0 Man City: A swarm of bees then defensive discipline – how Reds took control of tie

By Mark Lawrenson
MOTD pundit and former Liverpool defender
Last updated on .From the section European Football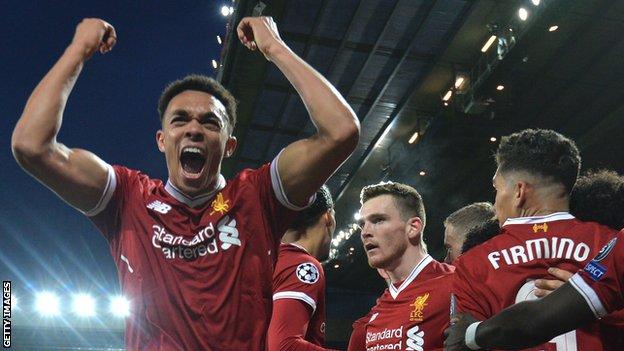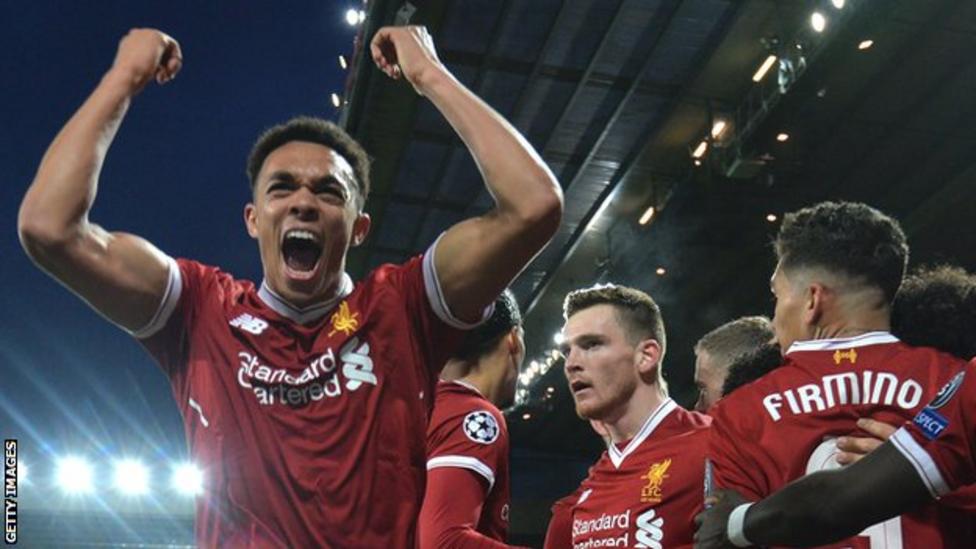 Liverpool played very differently in the first and second half of their impressive Champions League win over Manchester City, but they got both approaches absolutely right.
The way they played before the break was a signature display by a Jurgen Klopp team - showing no respect to the opposition and giving them no respite.
Liverpool's attitude was basically to tear into City, and there are not many sides who would have been able to cope with that.
The pressing game is clearly one of Klopp's fortes and every time one of City's players got on the ball, it must have felt like they were facing a swarm of bees.
After half-time, though, the Reds showed the kind of defensive discipline to protect their 3-0 lead that we do not usually associate with this Liverpool team.
The fact Loris Karius did not have a shot to save says it all about how good they were at the back.
'As a team, City are not used to going backwards'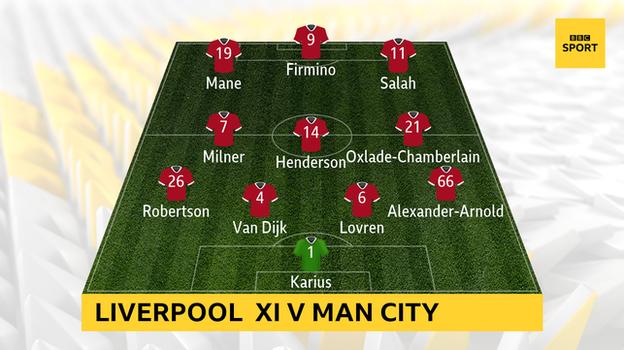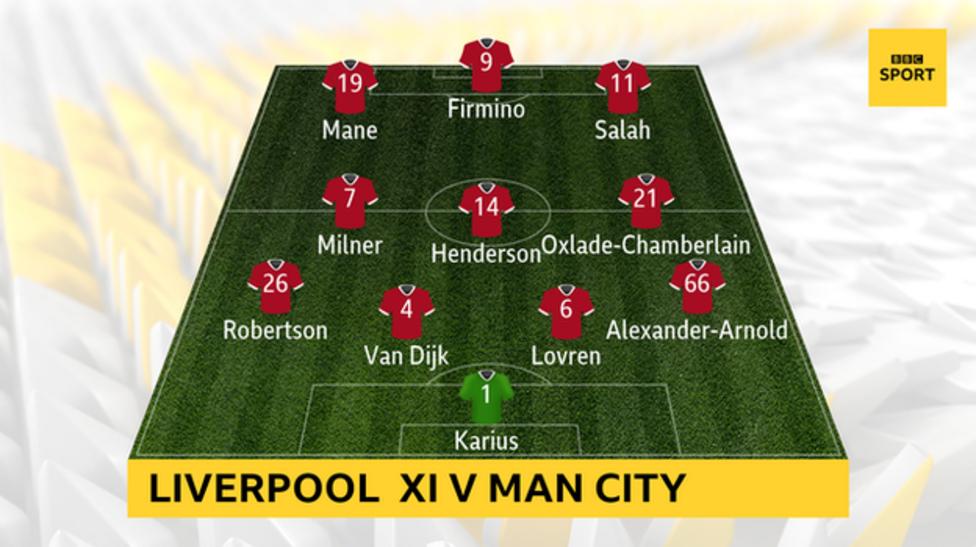 I don't think anyone was surprised by the way Liverpool started the game at such a frenetic pace.
Surely City knew it was coming and that they just had to ride out the storm. In a situation like that, even if you concede one goal early on, then you react to what is happening and make sure you do not concede another straight afterwards.
But I think the problem for Pep Guardiola's side is that so few teams ever attack City, they are just not used to it at all.
Normally you would say that during that first-half spell when Liverpool really rattled them, they just needed to sit in, defend and make life difficult for Klopp's side - by denying them space for example.
They could not do that, though, because they don't play that way. As a team they are not used to going backwards, or being under pressure the way they were.
When City's clever ball-players like David Silva or Kevin de Bruyne got on the ball, they felt like they were being rushed.
When that happens, then it doesn't matter how good you are, you start making mistakes. Liverpool knew then that they had got them where they wanted them.
'City missed Aguero's nous'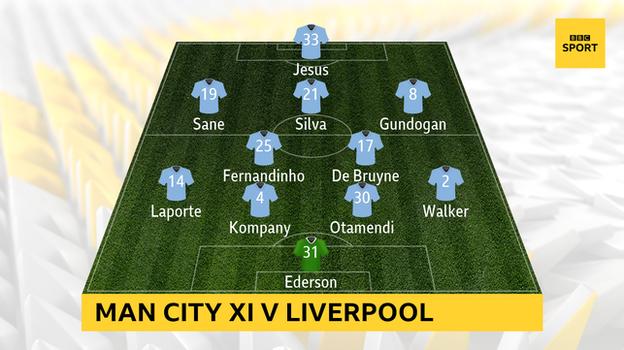 Look at the difference between what happened at Goodison Park on Saturday when City beat Everton 3-1 compared to the first half at Anfield.
Everton let City play, while Liverpool said 'oh no you're not'.
It meant City were never in control of the game in the first half. They got that back after the break but then Liverpool were set up to stop them, which they did.
Up front, City missed injured striker Sergio Aguero massively - his presence, and his experience too. Gabriel Jesus did not offer either, and in fact he looked raw.
Aguero is such a clever player that, when his side are going through a difficult spell, he knows when to stop trying to run in behind people because it is not working, and to hold the ball up instead.
City could have really done with his nous when they were trying to get a foothold in the game in the first half, and then trying to find a way through the Liverpool defence in the second.
'No Sterling left City looking lopsided'
Aguero was unavailable so Guardiola had no choice, but I think his decision not to play Raheem Sterling was a mistake.
It left City looking lopsided and unbalanced, with Kyle Walker their only outlet down the right.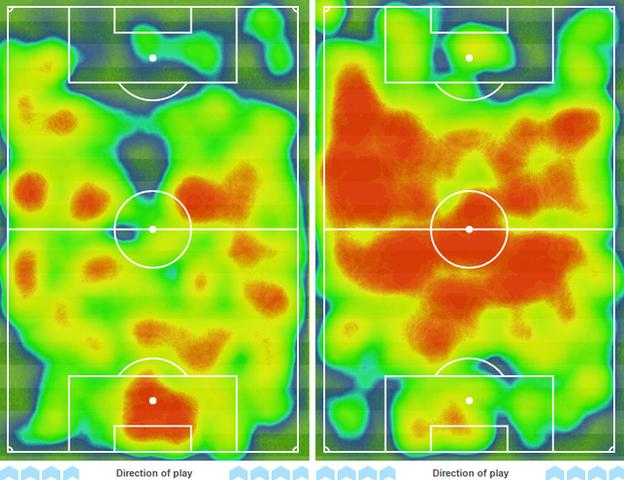 That meant most of City's attacks came down the left, where Trent Alexander-Arnold did brilliantly against Leroy Sane.
Alexander-Arnold was seen as a potential weak link but he rose to the occasion, and I think he was helped by the surge he got from the atmosphere generated by the home fans. He was not the only Liverpool player.
When people speak about the special European Cup or Champions League nights at Anfield, they do it because the atmosphere is electric - I know, because I've played in them.

If you play for Liverpool on a night like that, it is almost like somebody boosts you and gives you an extra 20% on top of the energy and ability you have got. That is the difference the crowd makes.
There are not too many grounds where the home players can get that kind of lift when they come out, but the Reds fans know exactly what is needed to get their team over the line.
City never really got to grips with it at all. I think it was the occasion more than any tactical mistake by Pep that proved most costly in the end.
This was the perfect example, really - watching absolutely brilliant players like De Bruyne, Silva and Gundogan almost self-combusting in front of your eyes shows the effect that Anfield can have.
'Credit to Klopp and his rallying call'
The ball ran for Liverpool a bit - and you could argue that two big decisions went in their favour. Mohamed Salah was offside for their first goal and when City had a goal ruled out in the second half, it could easily have been ruled onside.
In fairness, though, in a game like that you earn your luck and Liverpool did that with the way they forced the issue and took the game to their opponents.
Credit for that has to go to Klopp, and what I see as his rallying call. It's like he says to his team 'come on, it is now or never' before games like this, and he usually gets a response.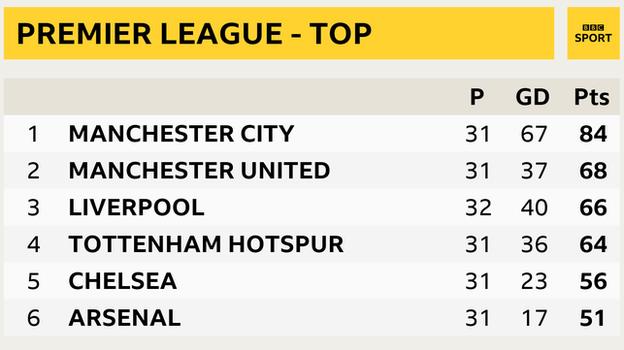 City have been absolutely outstanding this year but I can understand why Liverpool came out and showed such belief, and it is not just because they beat them 4-3 at Anfield in January.
It sounds strange but Liverpool also played extremely well when they lost 5-0 at Etihad Stadium in September, or at least until Sadio Mane was sent off anyway.
Klopp seems to have this ability to send them out a bit like soldiers going over the top. They believe in what he wants them to do and, if they start with a goal like they did against City, that belief grows.
The crowd get behind them as well and you can actually sometimes physically sense the opposition panicking.
That was how it worked out on Wednesday and the great thing for Liverpool is the result means that if they nick an away goal next week then they can get beaten 4-1 and still go through.
'Can City beat Liverpool by four goals? I am not sure'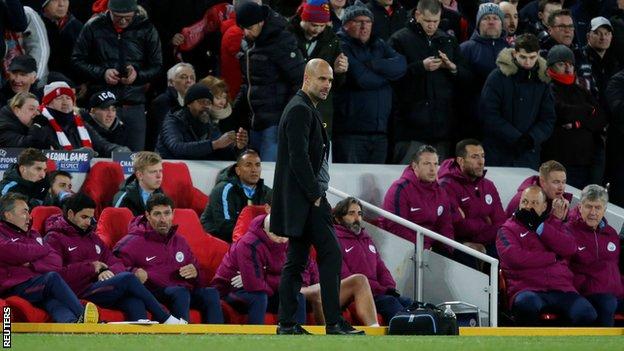 If Liverpool fans looked at this game slightly obtusely, they could say thanks very much to Everton for the way they played against City at the weekend.
Everton let City play and made it so easy for them that it maybe just lulled them into a false sense of security, and made them think they were playing well.
City had three weeks off before they went to Goodison yet people thought they were back in the swing of things. When the going got tough, that was not the case.
Most weeks, as we have seen all season, City totally overpower teams with pace, possession and attacking intent.
But when things are flipped around, they don't look comfortable.
Without a shadow of a doubt, City will play better in the second leg at Etihad Stadium on Tuesday. But can they beat Liverpool by four goals? I am not sure, especially with the threat that Liverpool pose on the break.
City could be two goals up at half-time and people might be thinking it is on.
But if Liverpool nick a goal, it will leave Guardiola's side needing three more, and after seeing how the first leg went I am not backing them to keep a clean sheet.
Mark Lawrenson was speaking to BBC Sport's Chris Bevan.