Jonathan Ford: FAW chief executive open to further global experiences
Last updated on .From the section Welsh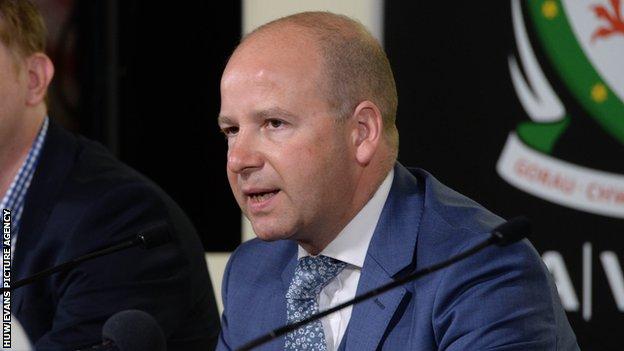 Football Association of Wales chief executive Jonathan Ford is open to the prospect of further global experiences for Ryan Giggs' side.
Ford lauded Wales' China Cup as a success both on and off the field.
The Euro 2016 semi-finalists received financial incentives to take part and to play Real Madrid star Gareth Bale.
Ford says money will be reinvested into Welsh football as a result and that the country as a whole benefited from the international profile.
"We had the opportunity to use our visit to help Wales and football in Wales to continue to prosper domestically and internationally," Ford told BBC Wales Sport.
"They are challenging trips; it is clearly a long way to go, so we don't want to necessarily do that every single year.
"But certainly opportunities like China - both for football and the wider Welsh interest - are something we would consider."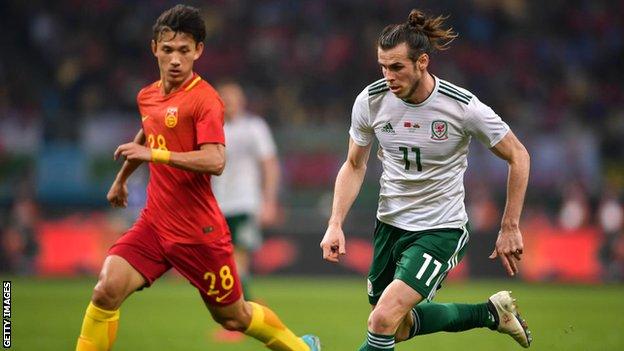 Wales finished runners up in the four-team competition in Nanning, losing to Uruguay in the final having beaten the hosts 6-0 in their opening game.
Ford said he hopes there will be further commercial interest following the trip where Bale's presence created excitement among home fans, saying "the opportunities are there."
He added: "Clearly, when we go and play friendly matches it's got to work on a financial basis and I'm pleased to say not only are we likely to cover all our costs, but we're probably going to bring a little bit of money back to be reinvested into Welsh football.
"But our strategy - Wales, where football is more than a game - was very much brought to life in China. We had the opportunity to use our visit to help Wales and football in Wales to continue to prosper domestically and internationally."
Giggs interested in everyone's feedback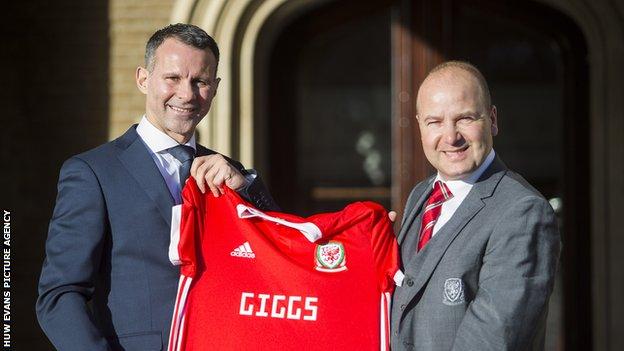 The trip marked former Manchester United icon Giggs' first games in charge since replacing Chris Coleman as Wales manager in January.
The 6-0 win over China saw Wales record their biggest victory since 1996 with Bale's hat-trick breaking Ian Rush's goalscoring record, before losing out in the final to World Cup qualifiers Uruguay through Edinson Cavani's second-half strike.
Players have spoken about returning home with optimism following their first camp under Giggs.
They also spoke of novel methods such as keeping to a four-hour time difference rather than the eight-hour difference between China and the UK. Players were also asked not to play golf during the trip.
"Ryan is his own man and has got his thoughts on the way things should be done," said Ford.
"The boys were going to bed extremely late - three and four o'clock in the morning - but then getting up for breakfast at midday.
"It made it a little bit more manageable. It made total sense and seemed to work.
"One of the most reassuring things I heard from the players and the backroom staff was that not only was [Ryan] giving his own thoughts, he wanted to make sure those decisions were being made collectively and also he was very interested in feedback from everybody.
"He was constantly asking what has and hasn't worked and being very open about what we can improve upon.
"That's a really strong sign. I'm delighted he's got on the grass and we're very much looking forward to the next friendly matches and the Nations League."
Wales' next game is a friendly against Mexico in California on May 28.