World Cup 2018: Fifa investigates Pogba, Dembele 'racist' chants in Russia
Last updated on .From the section European Football
Fifa is looking into alleged racist abuse directed at France players during their 3-1 win over Russia.
The world governing body said in a statement it was "collecting the different match reports and potential evidence" of the discrimination.
Manchester United's Paul Pogba and Barcelona's Ousmane Dembele are said to be among those subjected to taunts.
The match was played at the Krestovsky Stadium in Saint Petersburg, a host venue at this summer's World Cup.
French Minister for Sport, Laura Flessel, said: "Racism has no place on the football pitch. We have to act in unison at a European and international level to put an end to these inadmissible actions."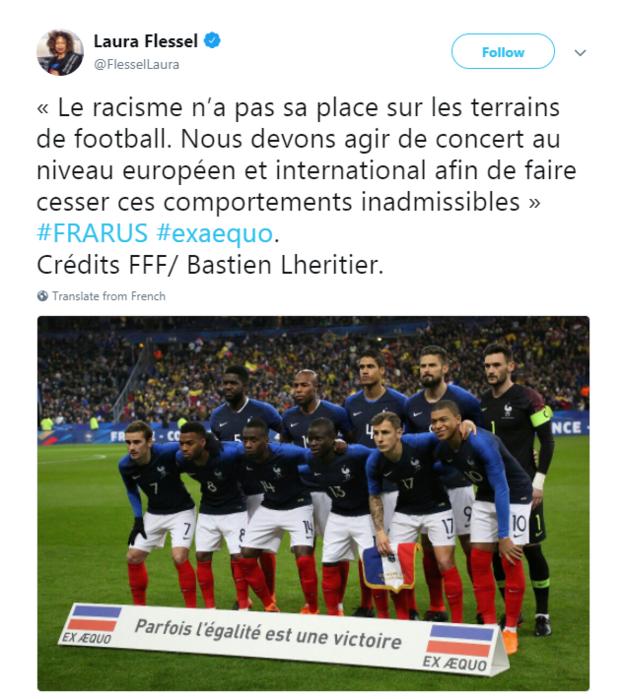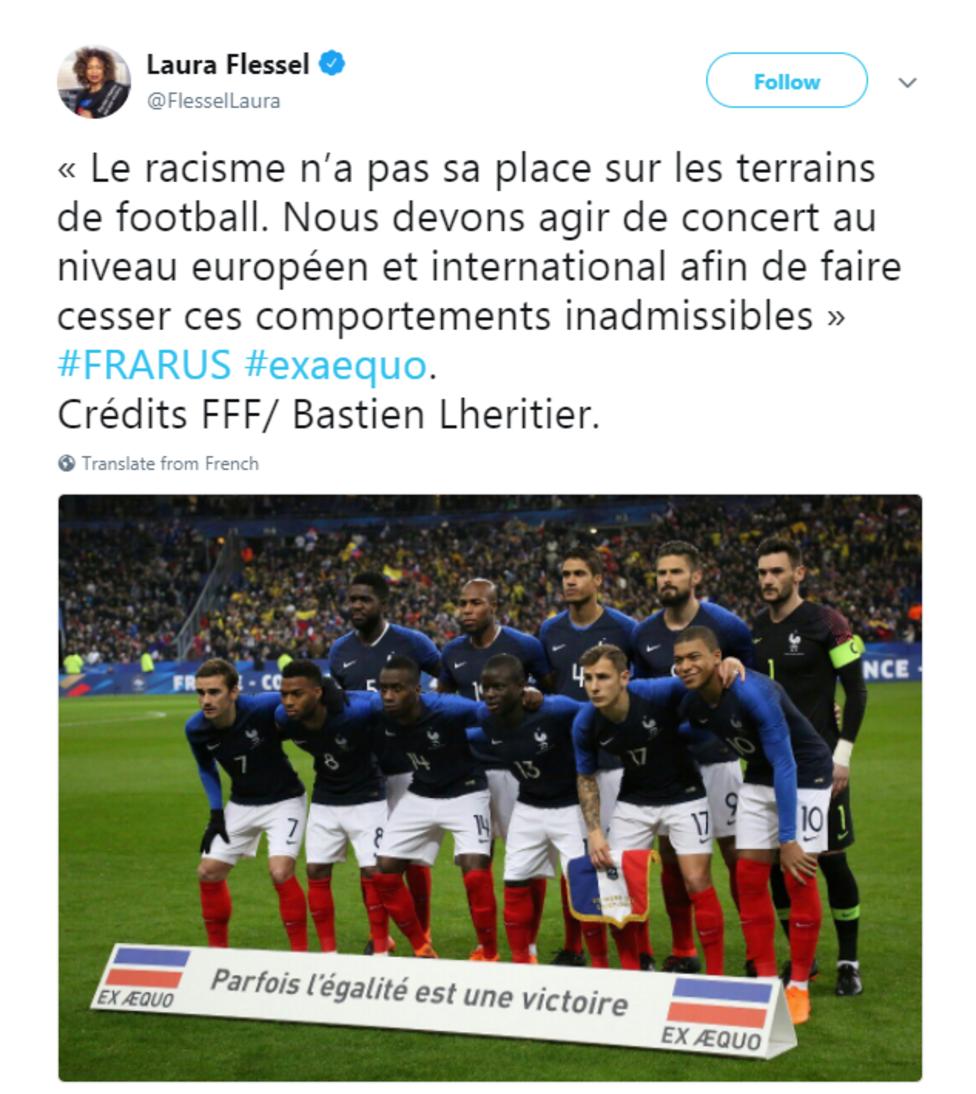 Russian authorities say they will also look into the matter.
"We have launched an investigation and all details will be thoroughly examined," Russia's anti-discrimination chief Alexei Smertin told TASS news agency.
"If violations did take place we will resort to all the necessary measures," he added.
The issue in Tuesday's game was first reported by photographers from news agency AFP, who said they heard chants when players went to take corners.
It is the latest in a number of incidents of discrimination linked to Russia.
In October Uefa charged Spartak Moscow for racist chanting during a Uefa Youth League fixture against Liverpool, and the club were later criticised for a "racist" tweet about their own players.
The FARE (Football Against Racism in Europe) network monitors discrimination in football on a national scale and detailed close to 90 incidents of racism in the Russian league last season.
Piara Powar, head of the organisation, feels the actions that marred France's win raise concerns about fan and player safety during the World Cup.
"For us, the key issue is that the match took place at a stadium that will host one of the biggest games during the World Cup, a semi-final will be there, plus many group games," he told BBC Sport.
"In many ways this match was a test of the protocols that the Russian FA has put in place, it was a match governed by the Russian FA.
"This is a cause for concern, just over two months before the tournament, with no response from the stadium authorities after what looked to be a major incident."
Fifa said it was taking into account evidence from the "FARE observer who was present at the game".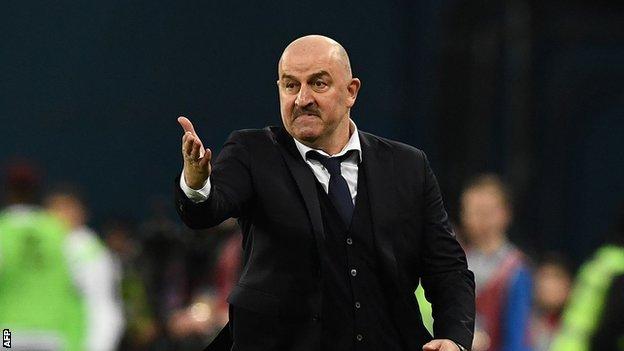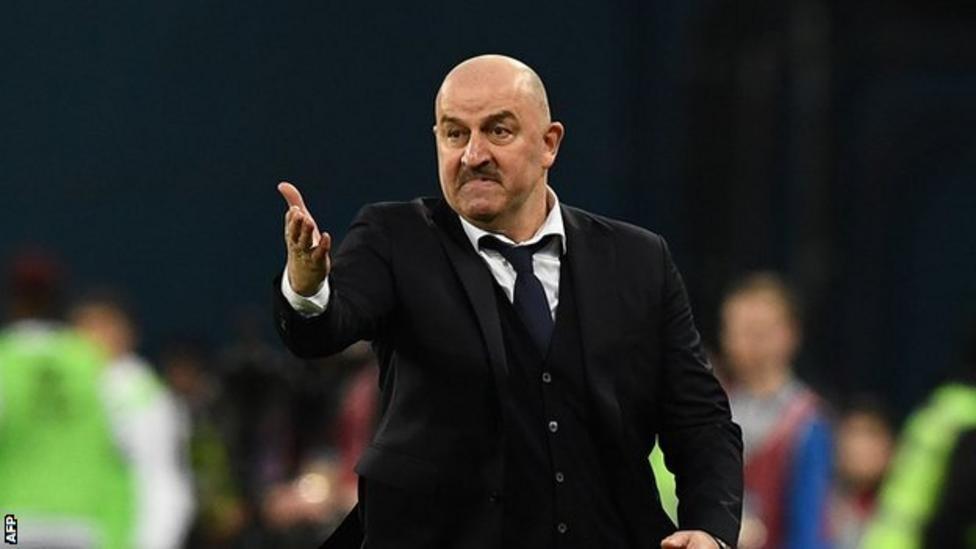 Earlier this month the hosts' national team coach Stanislav Cherchesov said: "I do not think we have racism on a scale that needs to be fought."
And Smertin has previously insisted that minorities will feel "safe and comfortable" at the World Cup, dismissing fears as "propaganda".
However, Fifa president Gianni Infantino says that officials can stop or even abandon matches at the World Cup if racism occurs.
Powar, though, is concerned Lithuanian referee Gediminas Mazeika did not act in the friendly on Tuesday.
"The referee will have been a Fifa designated referee. Clearly he didn't initiate the protocols that exist. Though it is not his primary responsibility, he had powers others do not.
"It was a failure of protocols and actions should have taken place in the match."