Norwich City: Fans and board members raise £5m to build new academy
Last updated on .From the section Norwich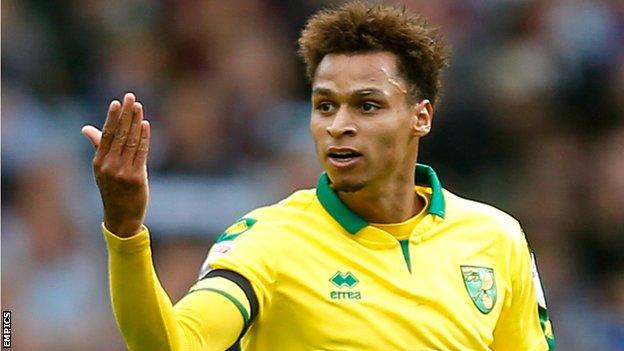 Norwich City will go ahead with plans to build a new academy after supporters and board members raised £5m.
Funds from more than 700 fans and investors exceeded the £3.5m target and reached the £5m limit through a five-year bond scheme, issued through sport investment company Tifosy.
Work has already begun on the academy, which has category one status.
"We can get this to succeed quite quickly," sporting director Stuart Webber told BBC Radio Norfolk.
"Potentially we missed the boat on doing it when the club had lots of money, so we had to find another way.
"What's surprised me, as an outsider coming into the club, was the swell of recognition from the supporters as to Colney (training ground) not being at the level it needs to be."
Championship side Norwich had planned to open the bond up to the public on Wednesday, but had already reached their self-imposed limit from fans who had pre-registered, club staff and members of the board.
New pitches, club offices and dressing rooms will form part of the academy at the club's training ground, for which the £5m will be ring-fenced.
Investors will earn interest and receive a 25% bonus if the Canaries are promoted to the Premier League in the next five years.
The club's managing director, Steve Stone, added: "We're certainly looking at other ways in which people can contribute to the academy and we'll be announcing that in the coming weeks."