Chris Tardif: Guernsey manager will only play in Muratti if he plays regular football
Last updated on .From the section Football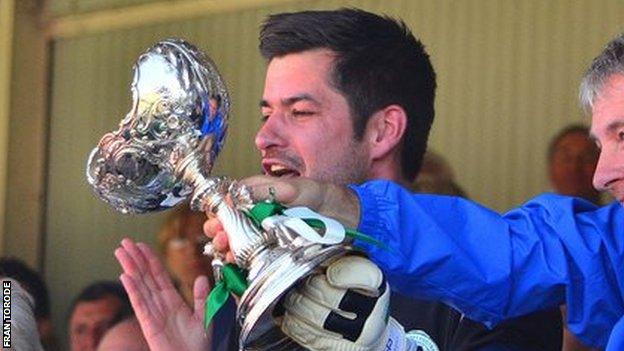 Guernsey manager Chris Tardif says he will only pick himself for the Muratti final if he plays regular football.
"My mindset on myself is exactly the same as how I judge every other player," he told BBC Radio Guernsey.
"If I'm not playing I can't be involved, if I'm not playing well I won't be involved, it's that simple."
Should the former Portsmouth and Oxford United keeper, who was appointed Guernsey manager in October, play in the final against Jersey at Springfield in May he would be the first-ever player-manager in the fixture's history.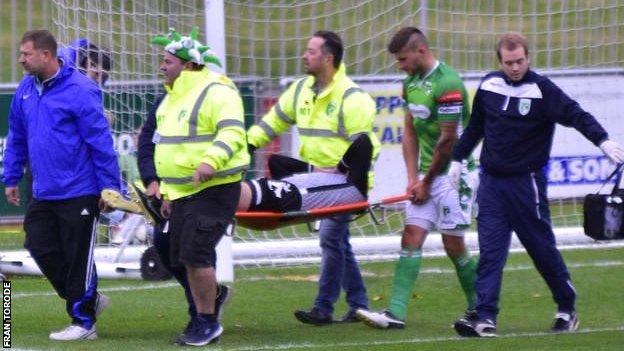 For much of this season Guernsey FC have relied on AFC Bournemouth loanees Callum Stanton and Will Dennis, having relied on local stoppers such as Leroi Riley and Will Addison last season.
"I've been training extremely hard in the gym, I've been doing a bit of goalkeeping training," added Tardif after his first competitive game in charge of Guernsey since succeeding Steve Sharman as manager.
"I haven't played a game of football, but I would have been prepared. If I hadn't been prepared to play I would never have put myself on the bench."