Brechin City: How does a fan get through a league season without a victory?
By Thomas McGuigan
BBC Sport
Last updated on .From the section Scottish Championship84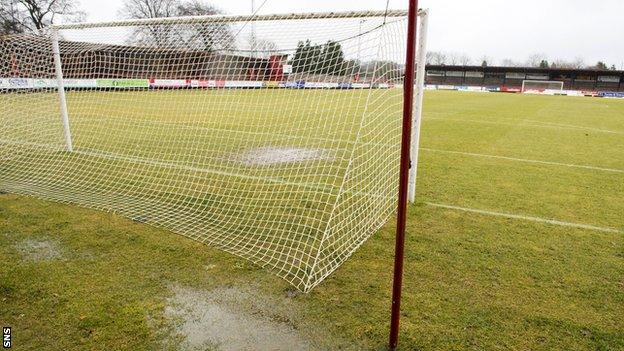 "You only sing when you're winning."
It's a chant regularly heard at stadiums up and down the country.
But how does it feel when your favourite team looks like going an entire league campaign without a victory?
That's the prospect facing Dean Walker. The 24-year-old is chairman of the Brechin City Supporters' Club and has watched his side home and away this season.
It hasn't been pretty. Twenty nine Scottish Championship games played, four draws, 25 defeats and not one win in sight.
A whopping 23 points behind ninth-placed Dumbarton in the table, Brechin's relegation was confirmed on Saturday with a 2-0 loss at Greenock Morton.
Brechin have seven league games remaining. No senior football club in the UK has ever gone an entire season without a league win.
Is lightning likely to strike over Glebe Park?
"Most of the season has been quite funny," Walker tells BBC Scotland. "I've been following Brechin City for as long as I can remember. Going to a game and expecting to get beat, you just have to laugh it off. I still think we can get a win.
'Taking it on the chin and enjoying the ride'
Brechin were formed in 1906 and, while it hasn't been that long since their supporters celebrated a league victory, last season's dizzy heights of a promotion run via play-off victories over Raith Rovers and Alloa Athletic seem like a distant memory.
The supporters' club bus usually takes 20-25 fans to Brechin games home and away.
"We've actually played quite well against the higher teams: St Mirren... Dundee United... but it's just trying to get the ball into the back of the net," says Walker.
"Going to games it's usually fans with their headphones on and listening to music and having a laugh really.
"The humour on the bus is tremendous - we all have a good laugh. They're not all down with their heads in their hands.
"Everyone knew the expectations and what was going to happen this season and how hard it was going to be. Everybody is taking it on the chin and enjoying the ride.
"I thought that we'd have had one or two wins by now and we've certainly come close to getting a victory but I didn't expect it to be this hard. We're just not putting the ball in the back of the net."
So, why have part-time Brechin struggled so much with life in the Championship?
"I don't know - you see other teams' fitness and the quality of their players is obviously better than ours," adds Walker. "Where we are, we kind of struggle to attract the bigger and better players.
"If you're a club down in Glasgow then it's easier to attract them."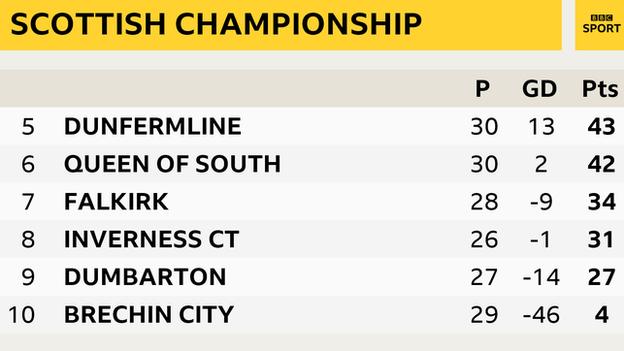 Brechin supporters believe the Championship campaign has offered "a great experience" despite their winless run. "Everybody has enjoyed it and they knew what the expectations were," says Walker. "We'll go back down to League One and we're obviously more used to it."
Have the frazzled supporters thought of how they will celebrate if they get that elusive league win before the end of the season?
Scotland calling
"I think I'll probably be running up and down, with the scarf in my hands, shouting and cheering," says Walker. "It will be a big one, a big pressure lifted off our shoulders if we get that win."
Brechin travel to Falkirk on 31 March in the hope of ending their winless streak. However, there is a change of scenery for Walker before then.
"I flew out to Budapest for the Scotland game against Hungary on Tuesday. I follow Scotland home and away - just like Brechin," he says.
Who causes more heartache: Brechin or Scotland?
"Probably both of them to be honest," he laughs. "But I think I'll see a Scotland victory first..."